Reese Warta swims for a cure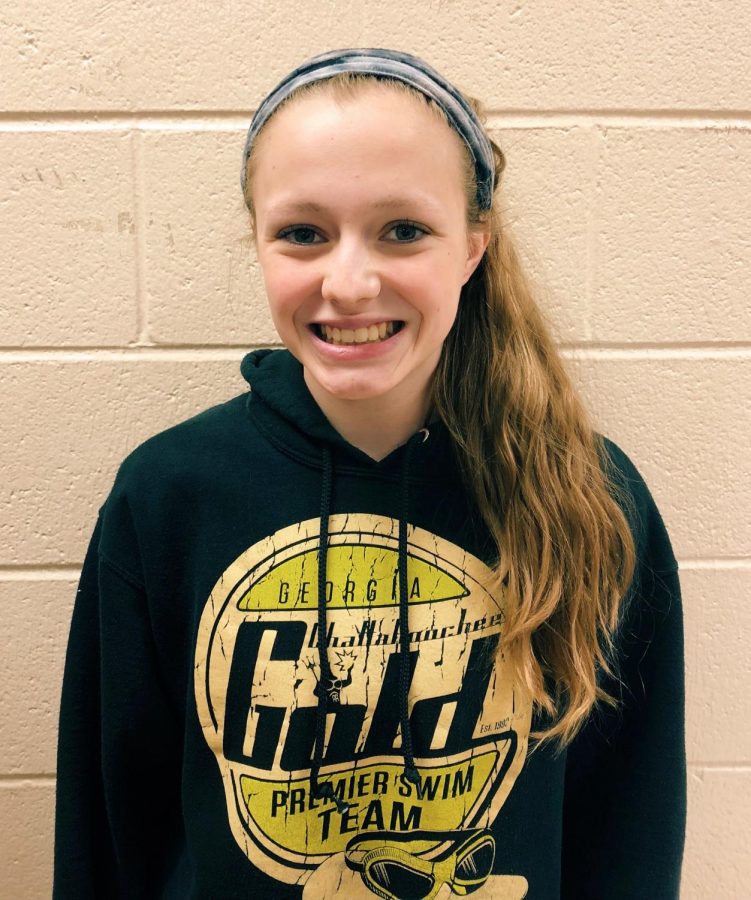 Imagine a world without cancer. A world where parents don't have to worry if their child will survive  to graduate from high school. A world where families won't have to share the burden of losing a loved one. A world where a teenager won't wonder if their parent is going to defeat this awful disease. Life would be much happier and hopeful. It almost seems like the sun would shine brighter, the sky would be clearer, and the grass much greener. The sad truth is that reality is far crueler. We must bear the hardships of cancer and death. A person confronting a cancer battle often feels like their condition will never improve, but that is not the case with the Warta family. Reese Warta, a freshman at South Forsyth High School, is a very busy girl. She has nearly survived her first year in high school and all of the challenges that accompany it. Reese is a member of the South Forsyth High School Swim and Dive Team, a year-round competitive swimmer for Chattahoochee Gold, and a big sister to Rachel (9 years old) and Jonas (6 years old). She spends 20+ hours a week training to improve her performance and endurance in the pool.  If you were to ask her about her hectic life, she wouldn't have it any other way. She loves the competition and enjoys competing in high school and year round meets.
     Reese comes by her love for swimming honestly.  Her Mother, Mary Ellen Blanchard Warta, broke two American records as a high school sophomore in the breaststroke, including one that stood for 10 years. She later swam on four NCAA championship teams at Stanford University. She was one of five people inducted in the Georgia Aquatic Hall of Fame in 2012.  "Swimming has been a sport that continues to be a part of my life and now my family's…" said Mrs. Warta. "And Reese is certainly carrying on with the 'family tradition'".
     Unfortunately, it has not simply been rainbows and sunshine for Reese and her family. At a young age, her little brother, Jonas, was diagnosed with Retinoblastoma, a very aggressive form of cancer in the eye. He fought tirelessly, but his cancer ultimately cost him his right eye. Like the committed swimmer that she is, Reese was right by his side, encouraging him every step of the way. "I was very young when Jonas was sick but I really remember his chemo. He was in the hospital all the time, and he didn't look like what a 5-year-old should look like. 5-year old's should be happy and enjoying school, not spending time at the hospital fearing life or death," said Reese. Cancer is no easy thing to cope with, especially when it is someone whom you love deeply. But life is different now. When you talk to Jonas, he bubbles with excitement. He also swims year-round for Chattahoochee Gold, just like his big sister Reese. Reese is his biggest cheerleader when they compete at swim meets.
     Although Jonas has recently joined the cancer survivors list, Reese and her family will never forget the difficult road they traveled. Reese's family is passionate about swimming and they have chosen to fight cancer through their active participation in swimming.  Each year they participate in an event called Swim Across America. Swim Across America is an organization that raises money for cancer research. Swim Across America has raised more than $65 million dollars which has gone to fund cancer research and clinical trials. Each year, Swim Across America hosts an open water swim event at Lake Lanier for participants that raised money for the charity. Reese and her family lead a team of approximately fifty swimmers who fund-raise and swim in the event. It is a very emotional event for Reese and her family since her mother Mary Ellen is a featured speaker. Reese remembers when Jonas was sick. Although Reese will never forget his cancer battle, she recognizes how that experience has shaped her family and driven their desire to support an organization that can provide hope for so many cancer sufferers.  
About the Contributor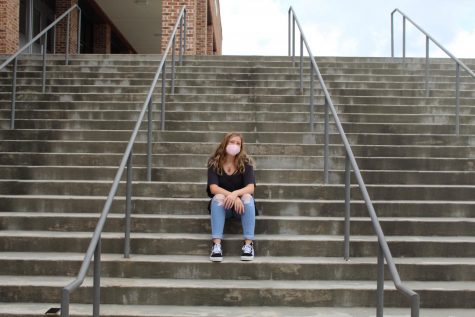 Grace Drawdy, Editor-in-Chief
Grace Drawdy is a senior and has been a part of
The Bird Feed
for four years. After taking on the role of the Associate Editor, she is excited to be the Editor- in- Chief. She hopes to finish out her final year with a bang, and lead the staff to reach new goals. You can find her making a splash at the Swim Atlanta Sugarloaf location where she is a year-round, competitive swimmer. Grace loves to live life loud. Her heart beats for kids fighting pediatric cancer, and she wants to heal them all. She loves spending time with her friends. In a rare moment of downtime, you can find Grace having a solo dance party or binging Netflix. You can contact her via
twitter
or
email
.