South Forsyth's Winter Guard wins 1st place
Hang on for a minute...we're trying to find some more stories you might like.
On Saturday, March 17, 2018, the South Forsyth Winter Guard won 1st place in the Scholastic Regional A Class competition at Flowery Branch High School in Gwinnett County.
"Being together with the entire team I worked with when our name was announced for 1st place was definitely a moment to remember" freshman Haley Watterson said.
The Winter Guard performed their show, Mirror Mirror, against four other schools in the division. The show's music, Mirror Mirror, was written by Jane Taylor and tells the story of a girl contemplating her reflection in a mirror. The competition lasted two days since each group needed time to practice and perform. However, each group only performed their show once, and they were judged based on their overall performance. (More information on the competition here).
"It took a lot of hours even full-day Saturday rehearsals to get to where we are now. Currently, I'm trying to improve my skills in Winter Guard so that we can do better in future performances" freshman Claire Fletcher said.
Under the guidance of Joe Tribble, the Winter Guard dedicated four months to practice and preparation until it was prepared to present their show for the public audience. This was the fourth Winter Guard competition which they participated in since they performed at Etowah High, on January 20th, and received 3rd place. Then, the Winter Guard performed at Alpharetta High School on February 3rd, and received 2nd place. And in late February, the Winter Guard performed at Villa Rica High School and received 1st place.
"I feel like we [the Winter Guard] are finally being recognized as a group for all of our hard work" freshman Reesa Krosner said.
Still, there are future dates for the group and our school community to look forward to, because a preview show is set to take place in the Blue Gym alongside the South Forsyth Indoor Percussion. Another show is planned at Chattahoochee High School on March 31st. The national competition for the Southern Association for Performance Arts (SAPA) will take place at the UTC McKenzie Arena in Chattanooga, TN. (More information on future dates here.)

About the Writer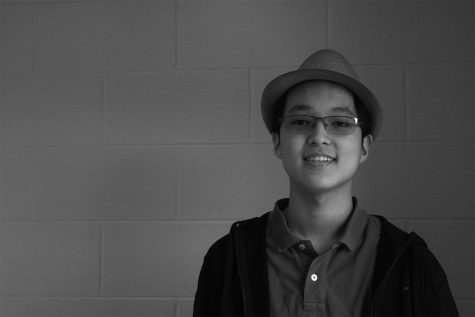 Elijah Cho, Opinions Section Editor
Elijah Cho is a sophomore in South Forsyth High School and is very grateful to be able to be in the Journalism group once again. Despite deciding to fully focus on academics instead of joining marching band this year, he's still doing his best to push through the difficult classes in his second year like AP World History. He loves to write short stories in his free time while listening to video game and anime soundtracks like Professor Layton or Undertale (when he's not too busy obsessing over character design or plot development). Either that, or you'll simply find him watching Psych, Youtube, or anime. As you can probably already tell, he's an enthusiast for music of many kinds, whether he's listening to 80's music, metal, classical, or playing the piano or trumpet. As this is his second year of high school, he hopes to be able to have more new experiences including Mock Trial. Although this is his first year in Journalism as the Opinion Sections Editor, he hopes he will be able to write many good Opinion articles and be a good contribute to the team and its newcomers. Check him out on Twitter
@TheCho_senOne
or contact him at
[email protected]
.