Dancing under Northern Lights: SFHS Prom 2018
Hang on for a minute...we're trying to find some more stories you might like.
Prom is an event that adults may look back fondly upon and students look forward to. A lot goes into preparing to go to prom, such as buying an outfit, brainstorming promposal ideas, finding a ride, and buying tickets. But even more goes on behind the scenes within the Prom Committee. An interview with Mrs. Laura Sweeney reveals exactly how much effort has been and will be going into SFHS's 2018 prom.
How was the "Aurora" theme decided on?
"The Junior Class Officers (Pushkar Saha, Maddie Ford, and Cheryl Quainoo) gather about 15-20 people to create a prom committee. I give the committee the results of the prom theme survey on Itslearning from which they create a list of popular topic/ideas. The prom theme cannot be based on music, food, or attire and has to be a theme that we can brainstorm specific items or details that could be in the ballroom. Over several sessions we brainstorm 3-4 themes and then narrow to 1-2 before the event planner from Track Seven Events comes and helps us decide and flush out more details."
Who introduced the theme?
"The prom committee collectively decides on the theme. Once we took the "winter" theme and started to make it our own, things really came together and everyone got excited about this northern lights, arctic night club idea. We threw around several slogan ideas, but eventually settled on the simplicity and elegance of "Aurora" and hoped that people would get the connection to scientific term for northern lights: aurora borealis. Pushkar made the awesome theme reveal video that was shown during advisement."
Why is prom held at Lanier Tech?
"Lanier Tech is safe and convenient for both parents and students who may not want or be able to rent a limo. It is also one of the few venues in this area that is large enough to host a prom for 800+ students."
How long does it take to plan and decorate for prom?
"We start planning prom in September as soon as officer elections are over. We probably meet about once a month. Thankfully, students do not have to decorate the prom and can instead enjoy their day getting ready. Our awesome Track Seven Events crew does all of the decorating, set up, and break down."
What can we expect from prom 2018 design-wise?
"The Aurora theme allows for a little bit of romance and a whole lot of fun! Expect to walk into an arctic night club with modern snowy white furniture, stunning blue and purple LED light structures, and the majestic northern lights above you. There will be a lot of dancing, white chocolate desserts, glow sticks, a photo-booth, a professional photographer and a few other surprises. Prom is a fun night to dress up, take pictures, and socialize and dance with friends."
How does the prom committee make sure that the prom runs smoothly?
"All of the prom committee planning and decisions are done before prom. Prom usually runs smoothly due to good planning. If any problems arise at prom, administration and I will deal with them."
Prom will be held on May 5th at the Lanier Tech Conference Center. Tickets can be purchased on ParentPortal. Additional information can be found on the student home page of Itslearning.

About the Writer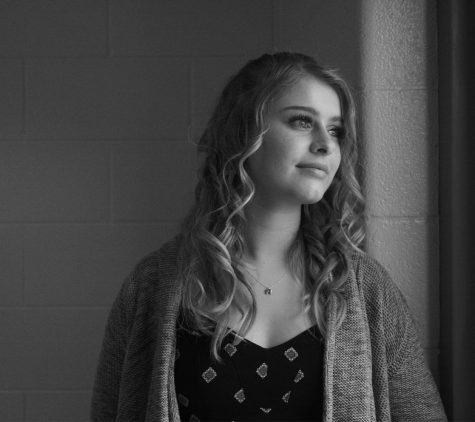 Daria Weber, Copy Editor
Daria Weber is a Senior at South Forsyth, marking her fourth year on The Bird Feed staff. A proud Venture Scout, Daria is the current president of Crew 1109, president of the NEGA Venturing Officers Association, and works at Camp Rainey Mountain. Although Daria is often busy with school-work, she will always find time to enjoy a good book. Daria's goal is to bring out the best of The Bird Feed and enjoy her last year on staff.

You can reach Daria at:

[email protected]

or

@dariabirdfeed