Smartphones: Better Assistant or Better Distractor?
Hang on for a minute...we're trying to find some more stories you might like.
After walking into the cafeteria for lunch, I quickly find my seat to eat and I suddenly stop and look around for a moment. Possibly hundreds of students like me are also eating, seated in one room, and yet they seem to be in hundreds of separate worlds in this one space. More specifically, these worlds lie in the palms of their own hands. The smartphone. With this device, we can access encyclopedias of information, and at the same time amuse ourselves with social media. The smartphone was an achievement mankind never thought it could achieve, and now, thousands of us are able to access it with one swipe of our finger. So, the question is: Are smartphones helping us go further in school, or are they only distracting us?
Smartphones certainly help us in our academics, since they are practical mini supercomputers that are capable of saving many documents. They promote online learning through quiz and assignment platforms like Itslearning. Students can now type notes, search facts, take photos, and look up their grades with ease.
"I mostly use my smartphone for educational purposes and it doesn't negatively affect my grades," said freshman Claire Fletcher.
In fact, we can see evidence of technology's impact on our classrooms at South Forsyth since online learning days have been implemented and teachers utilize tools like Kahoot or Quizlet Live. They have proven to be very effective tools that are used by many teachers across the nation.
However, smartphones do have their inescapable drawbacks. Smartphones also possess countless possibilities for entertainment and distraction. One only has to reach into his or her pocket to gain immediate access to Snapchat, Netflix, or the internet. According to the survey conducted on South Forsyth's students, 17% use smartphones for educational purposes while 70% use smartphones for entertainment or social media.
"I admit that I tend to use my smartphone more for social media than for studies and it tends to get in the way of my grades," said senior Joseph Kim.
As a result of their dependence on phones, students actually feel less compelled to talk to teachers, set goals for achievement, and even read books.
"High levels of smartphone use by teens often have a detrimental effect on achievement, because teen phone use is dominated by entertainment, not learning applications," said clinical psychologist Richard Freed.
Smartphone users tend to be less literate than non-smartphone users and are less motivated to succeed in academics. In fact, according to the survey on South Forsyth's students, 26% say that smartphones are hurting their literacy and studies, with 11% say that smartphones are improving their literacy and studies, and 60% who insist that smartphones do not affect their grades. 66% even say that smartphones do not affect their grades at all. However, despite this, statistics might prove otherwise as using smartphones while going work is proven to reduce productivity by 40%, increase stress, and even cause a 10 point fall in IQ (Statistics found here).
Smartphones have the ability to help students achieve success more easily than ever before, but they simultaneously enable us to distract ourselves for hours on end. So, for high schoolers, and teens in general, smartphone usage unfortunately seems to be doing more harm than good.

About the Writer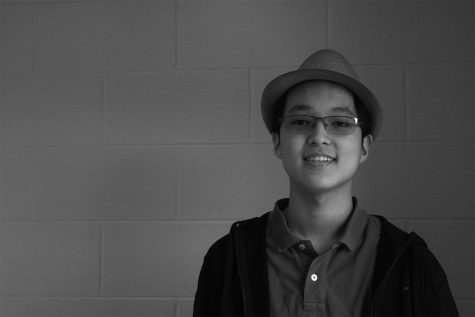 Elijah Cho, Opinions Section Editor
Elijah Cho is a sophomore in South Forsyth High School and is very grateful to be able to be in the Journalism group once again. Despite deciding to fully focus on academics instead of joining marching band this year, he's still doing his best to push through the difficult classes in his second year like AP World History. He loves to write short stories in his free time while listening to video game and anime soundtracks like Professor Layton or Undertale (when he's not too busy obsessing over character design or plot development). Either that, or you'll simply find him watching Psych, Youtube, or anime. As you can probably already tell, he's an enthusiast for music of many kinds, whether he's listening to 80's music, metal, classical, or playing the piano or trumpet. As this is his second year of high school, he hopes to be able to have more new experiences including Mock Trial. Although this is his first year in Journalism as the Opinion Sections Editor, he hopes he will be able to write many good Opinion articles and be a good contribute to the team and its newcomers. Check him out on Twitter
@TheCho_senOne
or contact him at
[email protected]
.