Overview of Trump's first year in the presidency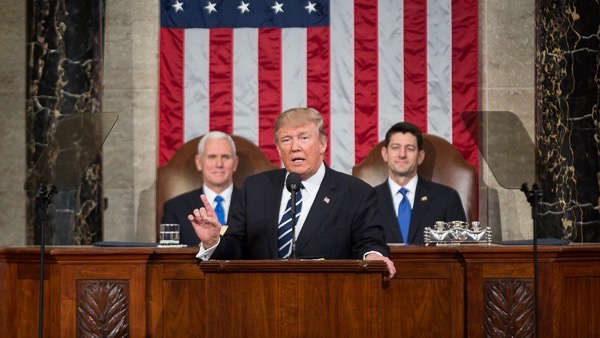 Hang on for a minute...we're trying to find some more stories you might like.
Although personal opinions of Trump vary greatly, one cannot allow the number of changes that have occurred in his first year to go unnoticed. The first year of Trump's presidency was certainly a roller coaster ride. Here is an overview of the many highlights of Trump's first year in office and the results they had on our world:
Highlights of the first year:
Jan. 21-27, 2017

–  A large "Women's March" occurs in Washington in protest of Trump's inauguration, and has since become one of history's largest single-day protests. After Trump signed an executive order to ban the travel of Syrian refugees and citizens from 7 countries to the U.S., many protests erupted in airports.
Jan. 31, 2017

– Trump nominates court judge Neil Gorsuch to the Supreme Court (who is later confirmed) after Antonin Scalia's death. This is considered Trump's most enduring act thus far.

Feb. 13-14, 2017

– Trump fires National Security Advisor Michael Flynn for misleading Vice President Mike Pence and others about his conversations with the Russian ambassador. An investigation conducted by the FBI begins to which Trump reportedly stated to FBI Director James Comey, "I hope you can let this go."

March 2, 2017

– Attorney General Jeff Sessions recuses himself from any investigation involving Russian contacts. 

March 6, 2017

– After the first travel ban from Jan. gets "tied up" in court, Trump decides to sign a second version which targets only six countries and bans refugees temporarily.

April 7, 2017

– Trump orders a missile strike on Syria in response to a chemical weapons attack that killed dozens of citizens.
April 13, 2017

– Trump orders the military to drop a Mother of All Bombs (MOAB), the most powerful non-nuclear bomb in the U.S. arsenal, on ISIS targets in Afghanistan.

May 4, 2017

– Trump brings the House Republicans to the Rose Garden to celebrate the replacement of ObamaCare with a new bill or "TrumpCare".
May 9-11, 2017

– Trump fires FBI Director James Comey, arguing that he misled the investigations on Clinton's email and alleged that he told Trump he was not under investigation. However, a few days later, Trump is reported to have been influenced by "this Russian thing", before deciding to fire Comey, which contradicted his earlier reasons.

June 1, 2017

– Trump decides that he will withdraw the U.S. from the Paris Climate Deal.

July 28, 2017

– Trump replaces Reince Priebus as White House Chief of Staff with Homeland Security Secretary John F. Kelly, and on the same day, the "skinny repeal" of Obamacare gets voted down.

Aug 8, 2017

– In response to North Korea's missile testing and a direct threat aimed at the American territory of Guam, Trump claims that "they will be met with fire and fury like the world has never seen" should they continue.
After many years of failure,countries are coming together to finally address the dangers posed by North Korea. We must be tough & decisive!

— Donald J. Trump (@realDonaldTrump) August 8, 2017
Aug. 18, 2017

– Trump fires Steve Bannon as Chief Strategist and he returns to his former job at Breitbart News.

Sept. 5, 2017

–  It is announced that Trump is ending Deferred Action for Childhood Arrivals (DACA), the program that former president Obama created to protect undocumented child immigrants.

Sept. 22, 2017

– Trump attacks the NFL players who protested during the national anthem on Twitter, saying all of them should be fired.

Sept. 24, 2017

– As Trump's 2nd travel ban cycles through the courts, new restrictions are put in place for American visas. Some say it is now a third version of the ban.

Oct. 30, 2017 –

Former campaign chair Paul Manafort and associate Rick Gates are indicted by a grand jury for conspiracy. Later, foreign policy adviser George Papadopoulos pleads guilty to lying to the FBI.

Nov. 13, 2017

– Trump leaves for a 12-day tour in Asia where he also talks with Russian President Vladimir Putin on the sidelines of an APEC meeting. International criticism spawned from this meeting.
Dec. 1, 2017

– Michael Flynn pleads guilty for lying to the FBI and says he accepts full responsibility for his acts of treason.

Dec. 6, 2017

– Trump officially recognizes Jerusalem as the capital of Israel and seeks to move the U.S. Embassy in Israel from Tel Aviv.

Dec. 22, 2017

– Trump finally fulfills his promise and signs a $1.5 trillion tax cut into law, the most significant tax overhaul in decades.
Although Trump's accomplishments include providing 2 million jobs to the unemployed and reforming tax laws through the $1.5 trillion cut late in the year, there are still many uncompleted promises that he must make to his caucus which include: the repeal of ObamaCare, a permanent Travel-Ban on refugees, and a wall along the Mexican-American border. We can only speculate what this year holds for America, but if history proves anything, we are in for a wild ride.

About the Writer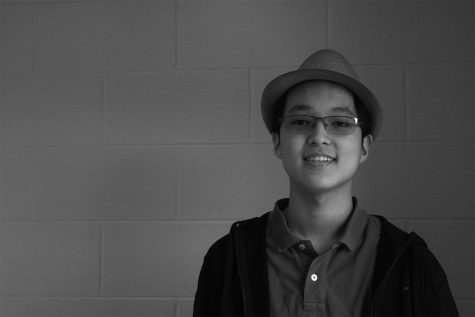 Elijah Cho, Opinions Section Editor
Elijah Cho is a sophomore in South Forsyth High School and is very grateful to be able to be in the Journalism group once again. Despite deciding to fully focus on academics instead of joining marching band this year, he's still doing his best to push through the difficult classes in his second year like AP World History. He loves to write short stories in his free time while listening to video game and anime soundtracks like Professor Layton or Undertale (when he's not too busy obsessing over character design or plot development). Either that, or you'll simply find him watching Psych, Youtube, or anime. As you can probably already tell, he's an enthusiast for music of many kinds, whether he's listening to 80's music, metal, classical, or playing the piano or trumpet. As this is his second year of high school, he hopes to be able to have more new experiences including Mock Trial. Although this is his first year in Journalism as the Opinion Sections Editor, he hopes he will be able to write many good Opinion articles and be a good contribute to the team and its newcomers. Check him out on Twitter
@TheCho_senOne
or contact him at
[email protected]
.