Several Earthquakes Devastate Turkey and Syria, Calling Infrastructure Integrity Into Question
In the early morning of Feb. 6, a 7.8 magnitude earthquake struck near Gaziantep, Turkey, a city near the country's shared border with Syria.
The earthquake devastated the surrounding cities of Kilis, Aleppo and Osmaniye, among others. In the days since the earthquake, over 22,000 have died and the death toll continues to rise. Yet many have also been saved, including a baby girl rescued from under the rubble, and a 10-day-old baby boy who was rescued along with his mother. 
Tremors struck again in the night of Feb. 20, when a 6.3 magnitude earthquake struck Hatay province in southern Turkey, according to World Vision Org. The earthquake left 213 injured in Turkey and 500 injured in the northwest region of Syria, reportedly levelling several towns.
The European Mediterranean Seismological Centre (EMSC) stated the second earthquake hit a depth of 2 kilometers.
Turkey and Syria have experienced nearly 10,000 aftershocks since Feb. 6, according to AFAD.
In this context;
▪️ 69.766 tents were set up in Hatay
▪️ 66.685 in Kahramanmaraş
▪️ 49.670 in Gaziantep
▪️ 45.852 in Adıyaman
▪️ 25.380 in Malatya
▪️ 17.515 in Adana
▪️ 8.838 in Şanlıurfa
▪️ 7.170 in Osmaniye
▪️ 6.328 in Diyarbakır and
▪️ 3.605 tents in Kilis

— AFAD (@AFADTurkiye) February 21, 2023
On Feb. 27, another tremor struck southeast Turkey, "injuring 110 and causing 29 buildings to collapse" according to the NY Post. The 5.6 magnitude earthquake splintered 6.15 kilometers into the ground, and toppled 29 buildings, bringing the total number of collapsed buildings in Turkey to 173,000.
One of the buildings harbored a trapped father and daughter who were collecting their belongings. Live footage on CNN Türk showed "a rescue team [carrying] out [the father] alive, strapped to a stretcher, from the rubble of a building in the province of Malatya," according to the New York Post. Moments later, his daughter was filmed being "rescued from the same apartment block."
The Türkiye Ministry of Interior Disaster and Emergency Management (AFAD), stated that 32 people were saved in Malatya in the aftermath of the quake. 
Overall, a staggering 110,000 buildings have been "destroyed or so severely damaged that they need to be torn down," states AP News.
After witnessing the damage and destruction of the countless earthquakes, many Turkish people, other onlookers, and experts alike have questioned the existing building standards of the country. 
One such expert, Dr. Henry Bang, a geologist and disaster management expert at the Bournemouth University Disaster Management Centre, stated that many of the collapsed buildings clearly did not have the necessary features to provide stability to its structure, he told The Guardian.
Moreover, Ian Main, a professor of seismology and rock physics at the University of Edinburgh, shared a similar view. Main stated that seismically responsive building practices should have prevented such intense damage, yet they were clearly not well enough enforced.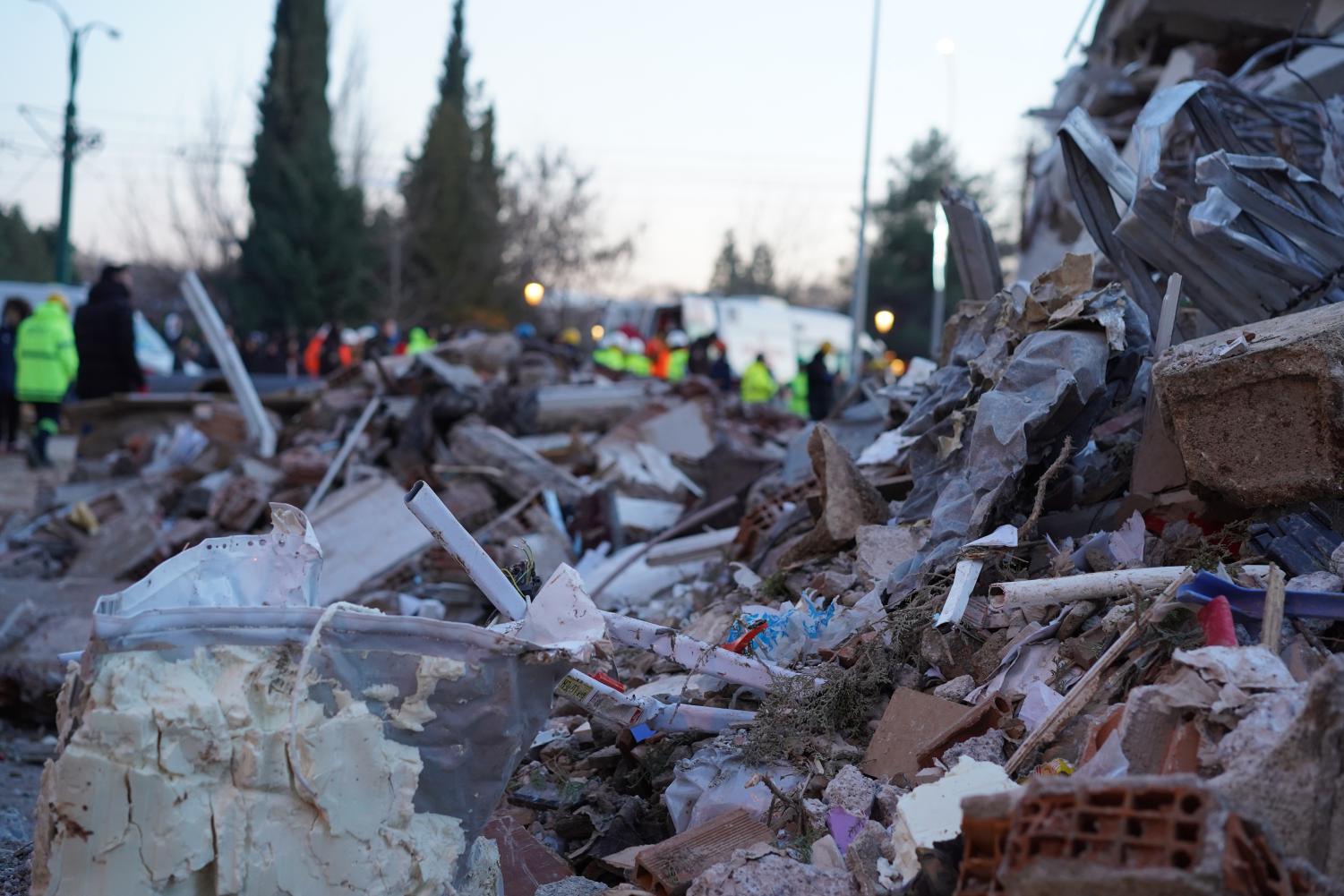 In the aftermath of the earthquakes, over 50,000 people have died, while 2.2 million people have been displaced. Of those 2.2 million, 528,1463 people have been evacuated and safely relocated by Turkish authorities.
An additional 1.9 million people are staying in tents and temporary shelter according to ReliefWeb, a service provided by the United Nations Office for the Coordination of Humanitarian Affairs (OCHA). 
Amidst the ensuing chaos, grief, and devastation, there are still ways we can help. The following organizations are collecting donations toward relief efforts in Turkey and Syria: