How Non-profit NAPAWF Georgia Supports AAPI Voices
In 2015, a small group of Asian American Pacific Islander (AAPI) women and nonbinary activists came together to form the Georgia chapter of the National Asian Pacific American Women's Forum (NAPAWF). They strived to bridge gaps of information, access to equitable healthcare, and economic justice for disadvantaged BIPOC and AAPI communities in Georgia. 
NAPAWF is an organization dedicated to building power with women and girls. Founded in 1966 by 100 AAPI women at a United Nations conference, NAPAWF has expanded its message to include the lived experiences and needs of AAPI LGBTQ+, queer and nonbinary folks as well as AAPI women and girls.  Today, NAPAWF has 8 chapters across the country, and four head offices located in Atlanta, Chicago, New York, and Washington, DC.
I spoke to three organizers about their experiences in AAPI advocacy with NAPAWF Georgia. Each of their stories can tell us more about the importance of AAPI voices in public policy and advocacy, as well as the different types of careers available in the community organizing space.
Ellie Tsuchiya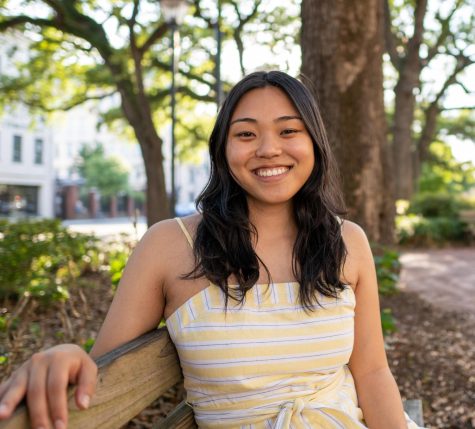 Ellie Tsuchiya is a Community Organizer with NAPAWF Georgia, who works to expand efforts in Economic Justice and digital organizing in Georgia.
"Before coming to NAPAWF I organized a virtual community art project called MEND and recruited 58 AAPI Georgians to share visual story submissions to inspire one cohesive art piece. It was a great project to get my foot into the organizing world and to get to know AAPI community organizations, learn how to digitally organize, and build my resume. 
My current role as an Organizer with the GA chapter is my first formal Organizing role and is much more involved because of the focus on building the leadership capacity of our members and running multiple issue-based campaigns. 
Being civically engaged in Georgia and seeing the power that our immigrant communities have is what motivates me to do this work. I have lived to see the Senate get flipped and I want to see us continue to speak up so we can build the future that we deserve. 
There are not many spaces in today's world like NAPAWF where each person's personal growth and voice is valued and uplifted. If you're here to do the work, we will meet you where you are and invest time into you to build you up into the leader that you were always meant to be! 
I've been so pleasantly surprised by how helpful organizing principles have been in building a personal life for myself that is truly meaningful. We have a limited amount of time in this world so why not spend it with the people who align with our values and are willing to be part of the work to make our world a better place." 
Abi Ranganathan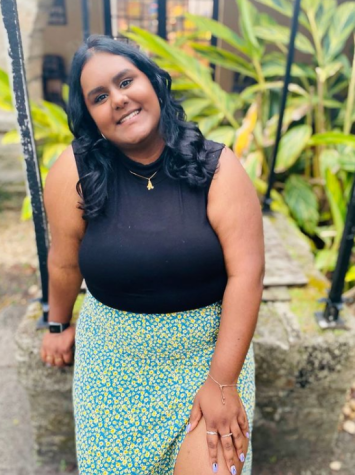 Abi is NAPAWF Georgia's Voter Engagement Coordinator. Through informative advocacy, she seeks to mobilize AAPI voters in Georgia.
"I am actually very new to the organizing space. I am NAPAWF's Voter engagement coordinator. My experience comes from the electoral side. I used to work on campaigns and voter registration organizations. I love what I do. NAPAWF has taught me how to become an effective organizer and I am able to tie my electoral experience into organizing.
Growing up I have never had AAPI representation shown to me. I have always wanted to meet people who look like me doing what I do. NAPAWF has continued to show AAPI representation and advocate for justice. That's what motivated me to keep working at NAPAWF. I want to be able to advocate for my community and help in any way possible.
In today's day and age, so many people are trying to shut down the directly impacted's voice. As we see, speaking about our experiences and our opinions is really hard. It feels like everyone is against everyone and Asian hate is on the rise. NAPAWF has been the voice for so many years. We need representation and I love that NAPAWF is doing that."
Alyssa Lindsey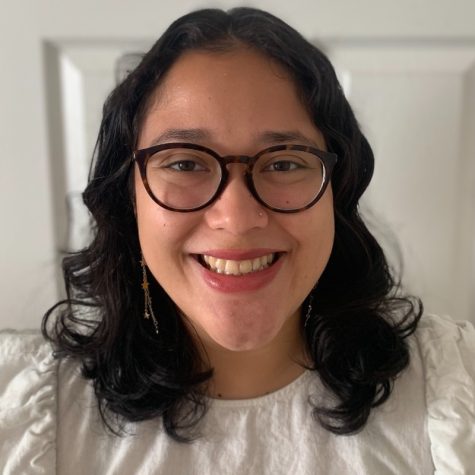 Alyssa Lindsey is an active member and team leader in charge of digital organizing at NAPAWF Georgia. She has recently worked on published research at NAPAWF.
"My experiences with organizing began with joining NAPAWF as a general member in summer 2020. I was moving to a new city across the country and was eager to find a political and cultural home with like-minded folks. I quickly began engaging as a general member and eventually a member of the leaders' team as part of the social media and now digital organizing working group. Organizing looks different for everyone and for me it's engaging with other members and uplifting the voices of communities in Georgia. 
My background is primarily in public health and public health research. Often research and advocacy work is purposefully separated to maintain researcher 'objectivity'. However, I am a firm believer that research can only be effective if it is based on the needs of the communities it aims to document. I am excited to be a part of NAPAWF's growing research department to create equitable data that is informed by the advocacy work happening in the many chapters across the country. 
NAPAWF works at the intersection of gender and race to better advocate for the specific needs of AAPI women, girls, trans, and gender non-conforming people. As we work to tackle inequities and injustices in healthcare, immigrant rights, and sexual and reproductive health, NAPAWF works to both engage communities and empower members of the community to advocate and build power."
To learn more about NAPAWF's ongoing efforts to mobilize voters, community members, and constituents in the AAPI community, check them out on Instagram or Twitter.