Hunchback takes the stage
As November approached, South Forsyth High School put on its first major production of the year. The cast and crew of the show had worked tirelessly since late August and now (since) have taken their final bows. This year the Southside Players decided they would take on the production of the Hunchback of Notre Dame, based on the novel by Victor Hugo, and songs from the Disney film.
The story begins when Judge Frollo's brother and his gypsy wife die from smallpox; they leave Frollo with their deformed son. Frollo promises to take care of their son and keep him from harm. However his festering hate for the child and his belief that he is tainted with gypsy blood leads him to name the boy Quasimodo, meaning ugly. Quasimodo grows up in the bell tower of the local church and is not allowed to go outside or interact with any people other than his uncle and his stone gargoyle friends. The story follows Quasimodo and a gypsy woman named Esmeralda who sees past his deformities and shows him that he is not the monster the people of Paris believe him to be. The show delves into the question: what makes a monster and what makes a man?
One of the shows performed by South was judged for the Schueler competition, which is a competition to determine the best high school plays of the season. The play had a number of different casts, featuring a variety of student actors here at South and the leading cast that performed in front of the Schueler judges was made of Charlie Webb (Quasimodo), Johna Massaquoi (Esmeralda), Seth Adkins (Judge Frollo), Brett Dais (Phoebus), and Tony Keserwani (Clopin). The play was made up of an amazing alternate cast and ensemble (what's this, lol) including gargoyles, gypsies, and town members.
The Southside players put a great deal of time and effort into the play to get it ready for the Schueler competition. Kara Middleton, a crew member, said "I totaled up the hours and there have been 234 hours of rehearsal and performances, not including the time that people spend with characterization, memorizing lines, doing tech projects at home, and open calls." Middleton works on the technical aspects of the show rather than the acting, so her experience differs from some of the cast, but her challenges are also rigorous and she is very dedicated to every performance.
Due to the snow this past Friday (December 8), all afterschool activities were cancelled, including the final Hunchback of Notre Dame performances.  The cast was forced to refund over 4,000 dollars from ticket sales. That particular performance was almost sold out and had to be postponed.  Since this was the show that the Schueler judges were coming to, this was a big deal that could have affected how the musical was ranked in the competition. Luckily, they were able to come the next day.
The amazement of the audience in reaction to this play is only surpassed by the cast members. When asked how it felt to be on stage and performing the Hunchback Ashlyn DeCarlo said "Onstage it's almost indescribable. I feel comfortable to be out of comfort zone. It didn't start out that way but now the stage is a place to make magic!"
Now that the Hunchback of Notre Dame finished its time in South's Performing Arts Center it is time for the next performances to take the stage. The next shows that will take the stage include The Little Mermaid, Peter and the Starcatcher, and Zombie Prom. If these shows are anywhere as exceptional as The Hunchback of Notre Dame, the viewers will be in for quite a treat!
About the Contributors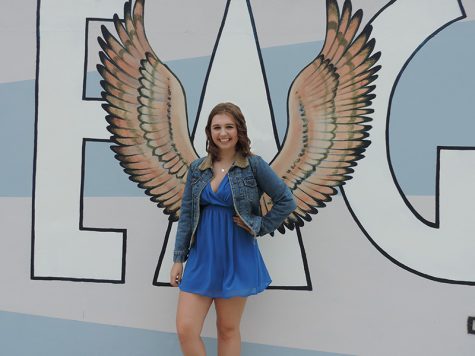 Brittany Rodi, Photography/Design Section Editor
Brittany Rodi is a sophomore and has been a part of
The Bird Feed
for two years. She loves writing and her favorite areas to contribute to the Bird Feed are entertainment, features, and videography. She loves dancing wildly to her very diverse and often strange taste in music. She can often be found lounging around obsessing over
Pretty Little Liars, New Girl,
or
Grey's Anatomy
, with friends, or with her North Point small group of middle school girls. Brittany loves her church and her crazy 6th grade girls. She spends a lot of her time messing around with friends and loves to have fun!
Keep up with Brittany on Twitter
@RodiReporter
or contact her directly at
[email protected]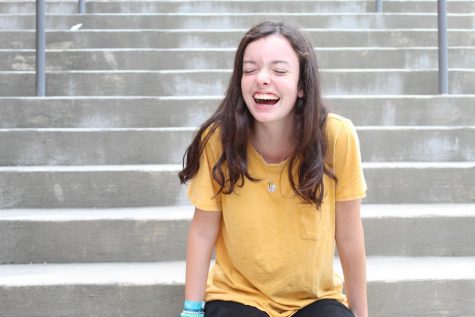 Sierra Wamsley, Editor-in-Chief
Sierra Wamsley is a senior at South Forsyth High School. She is beyond thrilled for her fourth year on
The Bird Feed
staff. You can often find Sierra splashing in the pool or writing a new story. She will be continuing on the South Forsyth Swim and Dive Team for the fourth year. She'll always have a big smile on her face and a positive attitude. Sierra spends the majority of her free time engaged in music. She is usually jamming out to pop music with her brothers in the car. One item that has always been on her bucket list for the future is visiting Greenland. You can reach Sierra on Twitter at
@wamsley_sierra
or email her at
[email protected]

.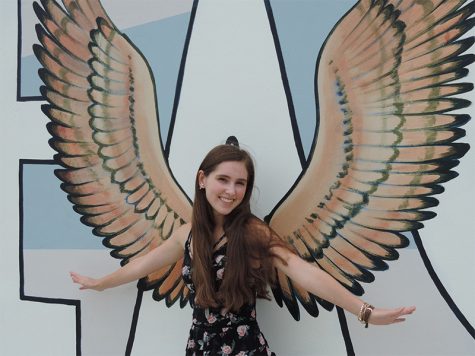 Sophie Ralph, News and Multimedia Editor
Sophie Ralph is a quirky sophomore and has been on staff with
The Bird Feed
for two years. She loves this opportunity to express herself through writing and design! Photography is a passion of hers, even though most of her camera roll is pictures of her dog. She loves to sing and dance like a dork. In her natural habitat, she can be found out and about with her friends or curled up in bed watching Netflix wearing fuzzy socks. Sophie's a writer, a geek, an optimist, and a Christian. She believes happiness is the most important thing in life, and has learned to find and appreciate it every single day.
You can reach Sophie on Twitter 
@sralphbirdfeed
or email her at
[email protected]
! She would be happy to hear from you!