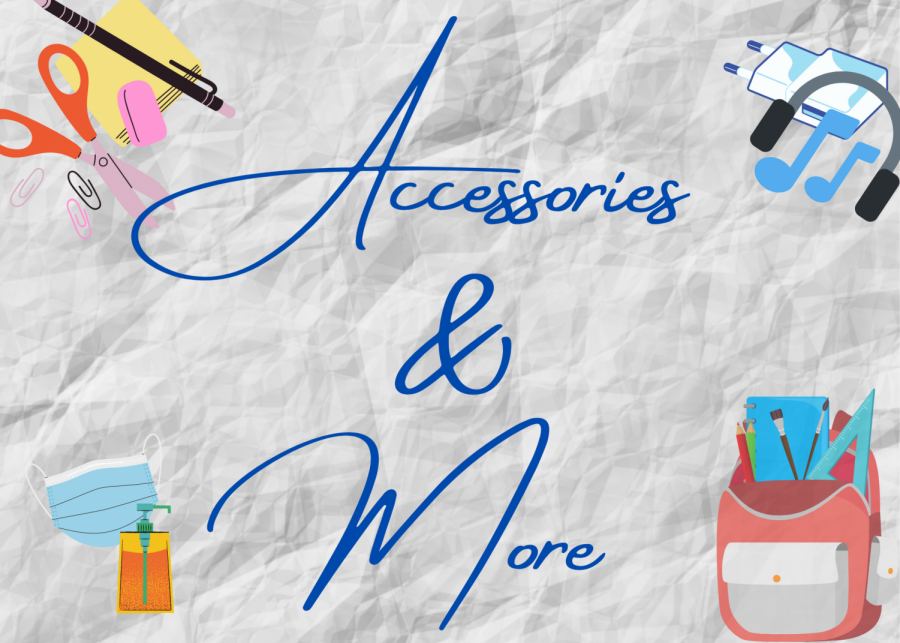 Accessories and More
After buying school supplies, students can pick out accessories and other supplies for their backpacks and electronics. This adds a bit of personality to all of your belongings and can make the stress of the school year a lot more bearable and fun. In the continuing midst of COVID, accessories for sanitation are becoming even more popular and can look extremely cute while still being functional.
Backpacks and Storage
Getting the right backpack is really important for high schoolers, especially since many of us don't get the opportunity to go to our lockers between classes. Backpacks with a separate compartment for laptops are the most practical, as the separate cushioned section helps protect your device. The compartment can also hold folders and other small things and keep them separate from spills in the main compartment. Adidas manufactures nice backpacks with several hidden pockets, and they are perfect for school. Jansport also crafts quality backpacks with a multitude of designs. 
When it comes to pencil pouches, one with multiple sections is ideal. Or, try having multiple pencil pouches to separate note-taking pens, highlighters, and specialty pens. The 5-star stand n' store pencil pouch is also extremely versatile and has three rings so it can clip into any binder. The construction also allows it to stand up easily for access to all your pens. To decorate your backpack, try getting an assortment of pins and keychains. Play around with the arrangement until you find one that works.
Electronics
What type of headphones do you use?
Sorry, there was an error loading this poll.
Even though a lot of us are back in school, we still bring the virtual world with us almost every day, whether it be through our computers, Airpods, or phones. Although the cases on Airpods are fairly sturdy, getting a protector for your wireless earbuds is still recommended if you bring them to school every day. Casetify has everything you need when it comes to electronic accessories; they have customizable phone and AirPod cases that can feature any design as well as the user's name. They also come with clips to attach to backpacks as well as a plethora of other accessories such as selfie sticks, mini ring lights, and sling bags. In addition to cute phone cases, try getting something like Tile or Airtags. These little devices can attach to your wallet, keys, and important belongings to make sure you don't lose them, and easily guide you back if they do. In a large school like South Forsyth, having tools like these really help students maintain their belongings.
Sanitizing

With COVID-19 still spreading, many students continue to choose to wear masks and do their best to promote hygiene and self-care. Try getting a travel-size version of your daily sanitation essentials like hand sanitizer, wipes and sanitizing spray and keep it in a skincare pouch in the side of your backpack. Or, try getting a hand sanitizer case from Bath and Body Works. They have a lot of options when it comes to scents, and their cases loop onto backpacks for easy storage. The following video shows some of their best scents:

Sanitizer scents. This video from youtuber Christine N. displays some of the best hand sanitizer scents from Bath and Body works. Video used from https://youtu.be/MUYX1kS4CIk.