The 2021-2022 school year brings changes to SOFO admin
If this school year has taught South students anything, it is to be flexible to change. In this time of uncertainty, we will sadly have to say goodbye to two of our highly appreciated administrators in the 2021-2022 school year. Jill McKee is leaving to be the assistant principal at East Forsyth High School and Jon Schreier is moving to Forsyth Central High School to be their assistant administrator. Though we are losing two administrators, two others are being promoted. Starting in the 2021-2022 school year, Tom Wolff will be South Forsyth High School's newest assistant principal and Nicole Espy will take on the role of assistant administrator. We interviewed each administrator to get to know them before they take on their new position next year.
Jill McKee: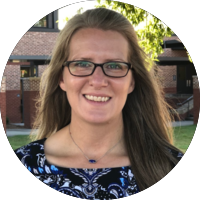 Mrs. McKee got her B.A. in Geology from Georgia Southern University and her M.A.T in Secondary Science Education along with her Ed.S. in Curriculum and Instruction from Piedmont College. During her time at South, she held many important roles. She began teaching as a science teacher for 11 years before becoming an assistant administrator and graduation coach for the past three years. As the graduation coach, she ensures Seniors will walk across the stage and receive their diploma in May. Also, due to her passion for science, she has been the science content facilitator for the science department. 
In the following school year, Ms. McKee will be moving to East Forsyth which is scheduled to open up next school year. "Opening a new school requires strong teamwork and I'm so excited to be a leader for the East team!" she states.
But, with new beginnings, also requires tedious work from the ground up.
"Since East is a new school, we get to create everything," says McKee. "This will be both challenging and exciting. We are a small team, but mighty!"  Although she will miss her family of students, staff, and parents of South Forsyth, she is excited about the opportunities at East. "I'm most excited to be serving the students and families of the East community," says Ms. Mckee.
Jon Schreier: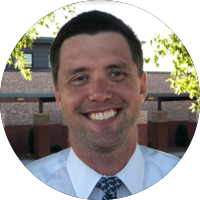 After receiving his B.S.Ed from Auburn University, an M.Ed from Columbus State University, and an Ed.S from Piedmont College Mr. Schreier has worked at South since 2009. At the beginning of his career, he taught various Social Studies classes including US History, AP US History, and the US in Film and Government. Mr. Schreier was also a coach for nine years before he transitioned into his current position as an assistant administrator in 2018. Next year, he will be moving to Forsyth Central High School, where he will serve as an assistant administrator. As he moves on to his new beginnings, he hopes to become a trusted adult in the building for students and to support teachers in the work they are doing.
"[I am most excited about] going to a new school, and learning different ways of how other schools run on a daily basis," says Mr. Schreier. "There are a lot of uncertainties when starting a new position, especially at a school you are not familiar with. My goal is to start making connections with the students and staff at FCHS as soon as possible."
Tom Wolff: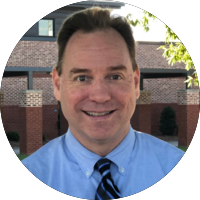 Mr. Wolff has a B.S. in Business Administration from Northern Illinois University, a MAT in History from the University of Illinois at Chicago, and both a Specialist degree in Curriculum and Instruction as well as an Educational Leadership Certificate from Piedmont College. Mr. Wolff has been at South for over 21 years where he taught APUSH for 16 years before becoming an assistant administrator for the last four years. Next year, he will be returning to South and taking on the role of an assistant principal.
"When I was in the classroom or as an assistant administrator, my goal was to have a positive impact on as many people as possible [and] building a positive school culture," says Mr. Wolff. "I feel like I was able to do that in the classroom very effectively with my 150 students and I used [things like] songs in the classroom and made things fun. I really want to have that positive impact that I think I was able to have in the classroom and really reach more people and have a positive impact on the entire school community."
He hopes to continue fostering this mission of a positive school culture throughout his time as an assistant principal. He is eager to take on the change as well as the responsibilities and challenges that come with the new position.
"I think I'm more excited about the opportunity to do new things, try new things, to struggle and grow, and again, underlying trying to make the entire South Forsyth community a better place, a more upbeat place, and again a place where students and teachers want to be at." concludes Mr. Wolff. 
Nicole Espy: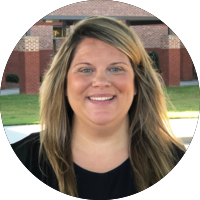 Mrs. Epsy has been a teacher at South for over four years. She has taught both AP Human Geography and World History during her time here at South. She has also served as the school's instructional coach.
"An instructional coach is like a teacher for teachers," says Epsy.
In this position, she served as a reference for teachers to maximize their time in class so that students may get the most out of each lesson. She also aids teachers in creating interesting and engaging lesson plans and impact cycles. Impact cycles allow teachers to experiment with their teaching style and help resolve issues that may arise in the classroom, like lack of responses during lecture time. In the following school year, she will transitioning to the role of assistant administrator. She is delighted for the change in her new responsibilities and hopes to be a form of guidance for both students and teachers.
"I want to do whatever I can to help serve the South students, the South teachers, and serve the South Community. [I want to do] Whatever I can do to help ease some off of the teachers and help the students out," says Epsy. She hopes to be of accommodation to the South community and reach out to even more people with her mastery of teaching. She aspires to help all teachers create a classroom structure that inspires students to be creative and take part in their learning journey. She is committed to helping the SOFO community and taking the role change with confidence.
"I think there's always the nervousness of the unknown. Not knowing how the school year might be different next year in comparison to how it's been this year, and how my job is this year, and how I'm going to take on a new role next year. [But] I'm way more excited than I am nervous," concludes Epsy. 
While we are sad to see Mrs. McKee and Mr. Schreier go, we know they will do great things at East and Central and help so many students. We would also like to congratulate Mr. Wolff and Mrs. Espy on moving forward to their new roles. 
"We just want to make it, again, a place that students and teachers love to come and learn and grow," says Mr. Wolff. 
We are very excited to see the changes they implement as well as the new responsibilities they take on. With this new mission in mind, it's clear that the SOFO community is in extremely good hands during this time of change.