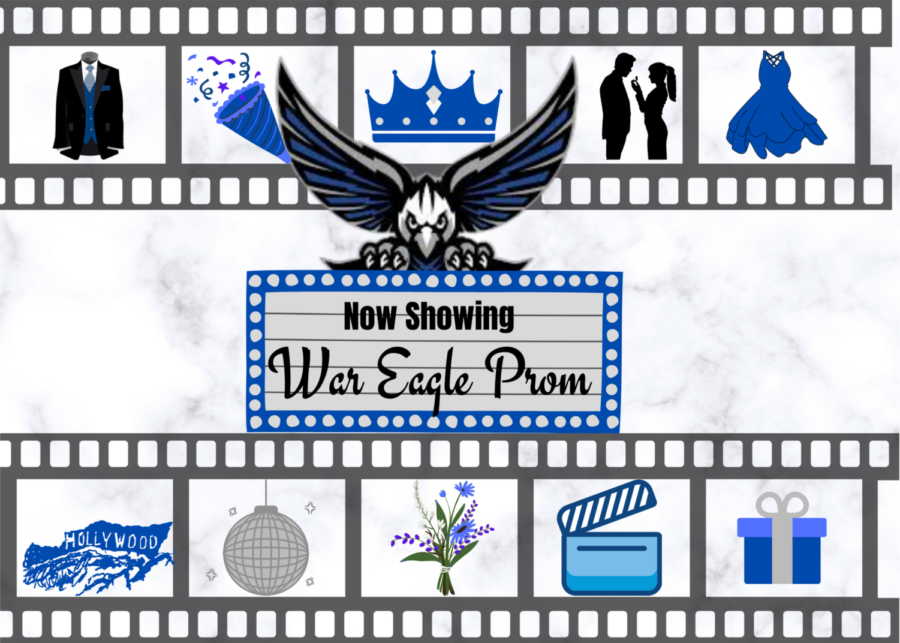 Preparing for War Eagle Prom- A guide for students, by students
On March 3rd, 2021, South Forsyth High School announced that they would be holding a prom in the midst of April. With COVID-19 still affecting the county, prom this year would be somewhat unconventional but still an integral part of our seniors' high school experiences.
Ms. Landon created an announcement on the South Forsyth itslearning page titled "PROM IS ON!!!" and the excitement was palpable. It stated that prom would be on Friday, April 16th, from 8:00-11:00 p.m. at the Hotel at Avalon. The theme would be Hollywood, with a special focus on celebrities, the walk of fame, and the red carpet. In addition, the event is mask mandated for all attendees.
Prom is on. The prom intro video describes the event as a 'prom like no other.' Ms. Landon published this video on the student body page of Itslearning explaining all of its logistics.
Ticket sales for seniors opened on March 22nd, with lines stretching across the media center. Because of COVID, there was only room for a thousand attendees, and tickets were $75. Ticket sales for juniors opened the following day, March 23rd. Tickets are currently available every morning before 8:30 until they run out. With the event approaching, we created a guide to help students make the night as seamless and wonderful as possible with tips and tricks on everything from dresses to activities.