Development of North Point Mall and surrounding areas in Alpharetta to come
Recently, officials announced that North Point Mall in Alpharetta, GA has confirmed plans for expansion. The COVID-19 pandemic inspired the expansion team to renovate the mall in order to accommodate for social distancing guidelines. To elaborate, the team hoped to create more outdoor gathering locations to promote a modern and socially adept approach and help keep the community safe while shopping. The pandemic led to an intense awareness of the importance of personal health, usage of masks, and careful sanitation processes. The open and outside advancements to the development inspired by all of these variables will cause interested patrons to feel safer and more welcome. The mall will surely see a boom in revenue once these changes are introduced.
Additionally, Trademark President Tommy Miller's plans for this project include new office buildings, apartments, restaurants, retail stores, and a vast outdoor green space for socialization and the promotion of betterment in the environment. There are also rumors about the construction of a luxury hotel for travelers.
"
They need to do everything in their power to make our county green and safe for the ecosystem. Our ecosystem is something that we need to protect because once you destroy it, it doesn't come back. Take care of the only planet we have."
— Holly Bratcher, SFHS Senior
The development that is soon to come will cover an expansive area in Alpharetta. In the long run, it will connect many areas through the Alpha Loop. City planners have agreed that this will connect Alpharetta because a new path similar to the Big Creek Greenway will be constructed in order to attach many places together. This path will be a multipurpose area for walkers, joggers, bikers, and more. The path will be approximately 12 to 16 feet wide and it will enable people to pass from one destination to the next. The path's plans have been disclosed so that the inner 3-mile loop will be focused on most of the construction while the outer loop which exceeds five miles will likely be more dedicated to those looking to participate in exercise and outdoor activities.
"
Investing in an eco-friendly approach is a good choice as long as the experience of the consumer and revenue of the businesses is not harmed."
— Parker Brademann, SFHS Senior
With the current advancements, environmental protection has become a more prominent concern to Alpharetta's city planners. Economic Development Director Kathi Cook mentioned the idea of optimizing existing stormwater and utilizing eclectic building structures for the sake of the environment. Project plans indicated that a green space will include walking trails, small parks, a rock wall for climbing, a water fountain for recreational purposes, and even a lake. This plan is irrefutably the best way to continue development while promoting the health of ecosystems but the costs for this development are very high. 
Future businesses and other investors such as retail businesses and those looking to make a profit by entering this area have invested a total of over $100 million into this expansion.  Furthermore, Alpharetta was awarded $1.6 million from the Atlanta Regional Commission for designs and plans for making these appealing plans which are sure to be a great success in terms of business revenue and overall satisfaction of the thousands of citizens in the area. On top of all of these funds, Alpharetta's city planners added an additional $400,000 to the project. The grand total of all of the money involved here is sure to lead to a greatly improved city and more business not only for North Point Mall but also the surrounding areas.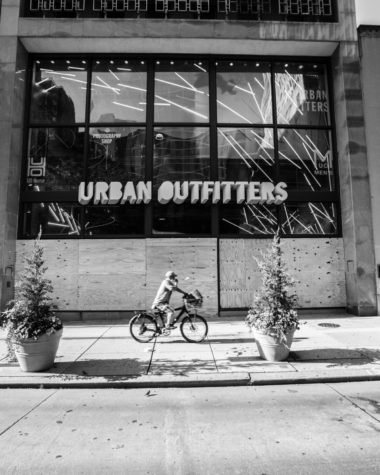 South Forsyth senior Holly Bratcher also gave her opinion on retail stores that would be beneficial to open with this development, "I enjoy shopping at more high-end stores such as Swarovski, Michael Kors."
While it is still uncertain which exact businesses plan to be a part of this major project, there are sure to be many new retail options for eager shoppers to explore.
Ultimately, these construction plans will take a lot of time and dedication from the city planners, investors, and city officials, but in the long run, it is sure to leave a powerful and positive impact on the city. The plans for redevelopment and expansion are sure to lead to greater economic activity, more business, growth of the overall community in Alpharetta, and more social gatherings in the area.