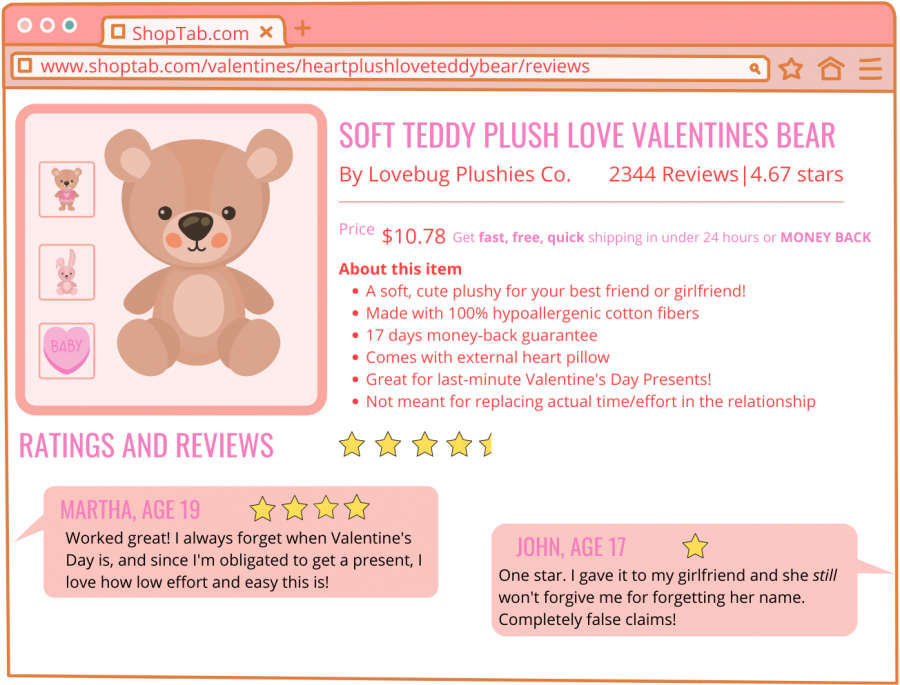 He Loves Me, He Loves Me Not
I remember my friend once told me her boyfriend got her a hundred dollar glass bear with crystal roses for Valentine's day. While I expected an excited and lovestruck tone, she just sounded aghast and frustrated because it would sit on her dresser collecting dust instead of something she could actually cherish with memories. And while she did sound a little bit unappreciative at that moment, it made sense. As cheesy as it sounds, no amount of money could buy the time, attention, and love that she was hoping for.
While talking about the ridiculous and oftentimes overpriced items shilled out on Valentine's Day is extremely fun, we also have to keep in mind the both economic and environmental footprint this holiday has. According to the National Retail Foundation, adults spent a total of 21.8 billion dollars to celebrate with their loved ones last February. It also leads to an irreplaceable impact on planet earth. Only about a third of flowers are actually grown domestically in the United States, leaving a majority shipped in from Ecuador and Columbia. According to a Vox article published in 2019, "three weeks of flower delivery flights burn approximately 114 million liters of fuel, emitting approximately 360,000 metric tons of carbon dioxide into the atmosphere."
And not only does this contribute to the mass consumerism that's quickly becoming a rampant problem in America, but it also hurts the idea of what love actually is, tying it to material objects rather than actual thoughtfulness. I'm not saying that presents or roses are lame. I love presents and roses. But why do we reduce our standards to make them the symbol of unconditional love instead of focusing on the emotional value of things? We treat presents and commodities as the most important part of the holiday, with people spending hundreds of dollars not out of love, but because they feel an obligation to. Oftentimes, couples feel this need to buy presents and "outdo" one another, forgetting the true value of the day. 
This consumerism also increases the sense of entitlement and grandiosity that plagues the holiday. I've heard stories of people feeling entitled to phone numbers or dates because of a single present or money like they are owed attraction if they throw enough money at someone. It says love can be bought, not earned. Valentine's Day presents can be sweet and wholesome, but we have to remember that it's not about the quantity of money that went into it, but it's about the quality of the love. The following is a list of presents that cost way less than a bouquet of roses or jewelry but mean a whole lot more.