South takes a dive into their first meet of the season
South Forsyth Swim and Dive team takes the win of their first meet of the season. All of the athletes were anxious to get in the pool and race for their high school. They were competing against North Forsyth and West Forsyth, both neighboring schools to South. After a good competition, South came out on top with the win in both swimming and diving. All of the athletes had a ton of energy and were happy to be a part of an organization at their school. Both teams poured their hearts in to every race and worked as hard as they could to benefit their team.
About the Photographer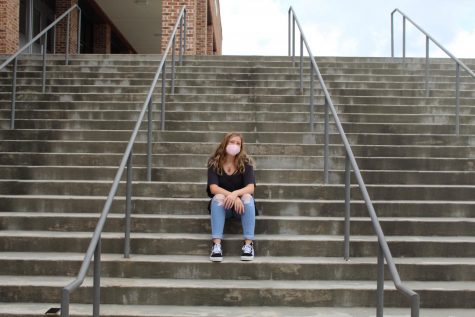 Grace Drawdy, Editor-in-Chief
Grace Drawdy is a senior and has been a part of
The Bird Feed
for four years. After taking on the role of the Associate Editor, she is excited to be the Editor- in- Chief. She hopes to finish out her final year with a bang, and lead the staff to reach new goals. You can find her making a splash at the Swim Atlanta Sugarloaf location where she is a year-round, competitive swimmer. Grace loves to live life loud. Her heart beats for kids fighting pediatric cancer, and she wants to heal them all. She loves spending time with her friends. In a rare moment of downtime, you can find Grace having a solo dance party or binging Netflix. You can contact her via
twitter
or
email
.