South Forsyth wrestling pulls out a win against Denmark High School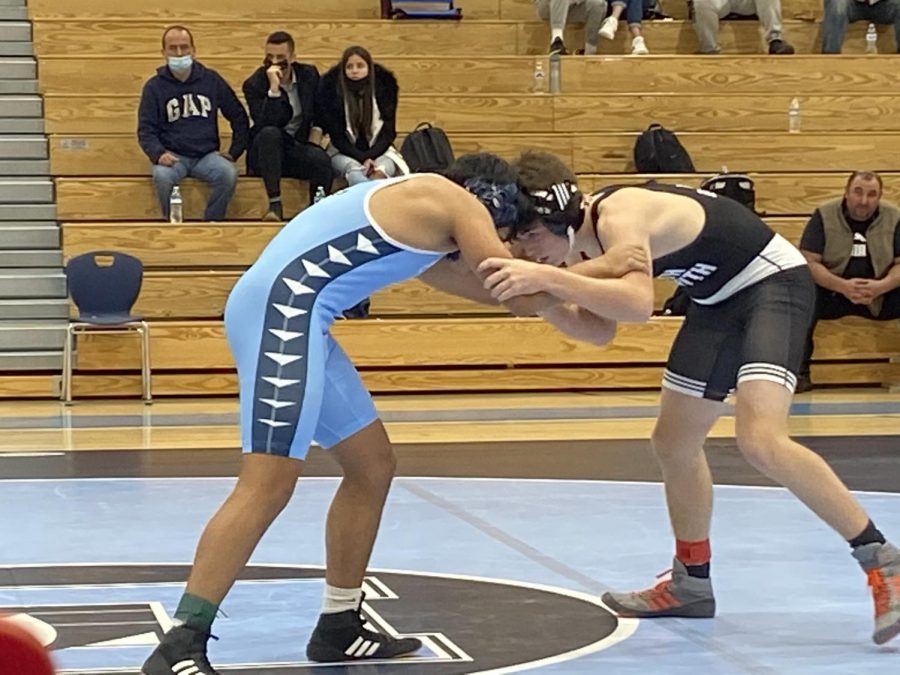 On December 2nd, 2020, South Forsyth High School's Junior Varsity and Varsity wrestling teams traveled to Denmark high school to have two personal duels with Denmark's wrestling teams. South's JV and Varsity teams wrestled their hearts out on the mat – and ended with a victory.
The first duel was an unofficial showdown between JV wrestlers; it consisted of nine matches rather than the official 14 matches needed to complete a duel. The highlight of the JV matches was Miah Razo. Tied up in the second period at 4-4, she still pulled out a win by decision (9-7) against Denmark wrestler Luis Soto. The overall team score for JV was 24-19, with South Forsyth winning.
Following soon after, the second duel was an official Varsity duel. Out of the 14 matches, South Forsyth wrestlers pinned Denmark wrestlers eight times, with Denmark wrestlers pinning South wrestlers two times.
South's wrestler with the most impressive pin time at 33 seconds was senior Sai Gudapati.
"Personally, I was happy with both my and my team's performance. Our new coach, Coach Antonini, emphasizes mental toughness, and that's exactly what we strived for at Denmark. We had touch matches that we never gave up on. We also got a lot of work to do, but I'm ecstatic with how South's wrestling team has been doing this season."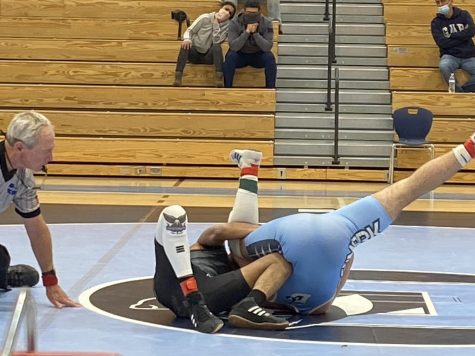 After Gudapati's match came South sophomore Finn Goss and Denmark's Diego Gomez-Sanchez at the 145 weight class. Goss took down and pinned Sanchez in one minute and 32 seconds.
After Goss' match, South's Connor Case wrestled against Denmark's Juan Bayona, where Case pinned Bayona in one minute and 49 seconds.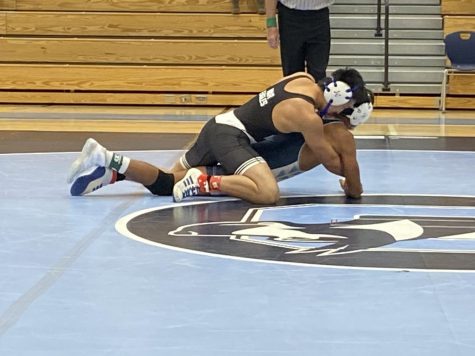 Breaking South's pin streak was Denmark wrestler Ethan Culbreth where he pinned South wrestler Andrew Ferguson.
Nearing the end of the duel, South Forsyth senior Matthew Meersman took the mat to wrestle Denmark wrestler Kolby McCoy. In the third period, Meersman pinned McCoy at four minutes and 15 seconds.
"I think for the first time the team has been together since the football guys joined back, I think it was a really good duel. It showed what this team can do. With a little more practice and conditioning, I think we'll be ready to compete."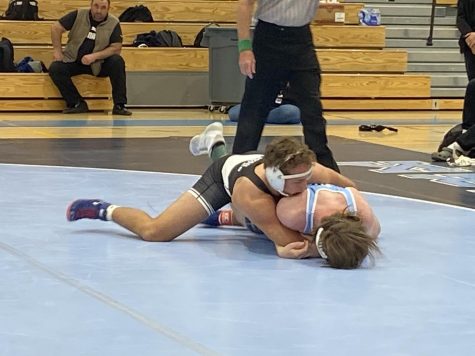 The team score for the Varsity duel was 60-12, an exceptional win for South Forsyth's wrestling team.
About the Writer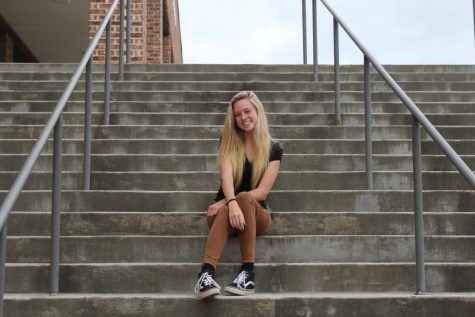 Lucy Moon, Staff Writer
Lucy Moon is a senior at South Forsyth High School joining journalism for her first year as a staff writer. Along with writing, teaching her after-school students is one of her passions. They always enliven her days, and they inspire her to continue her career in education. Lucy spends her free time reading books, eating Cheez-Its, listening to Nicki Minaj, or playing cards. She also enjoys reading up on horoscopes and knowing everyone's zodiac signs (she will know signs before names). You can contact her through Twitter
@lucyreneemoon
or email
[email protected]
.