Dancing and distancing: SFHS Dance Co. Winter Showcase 2020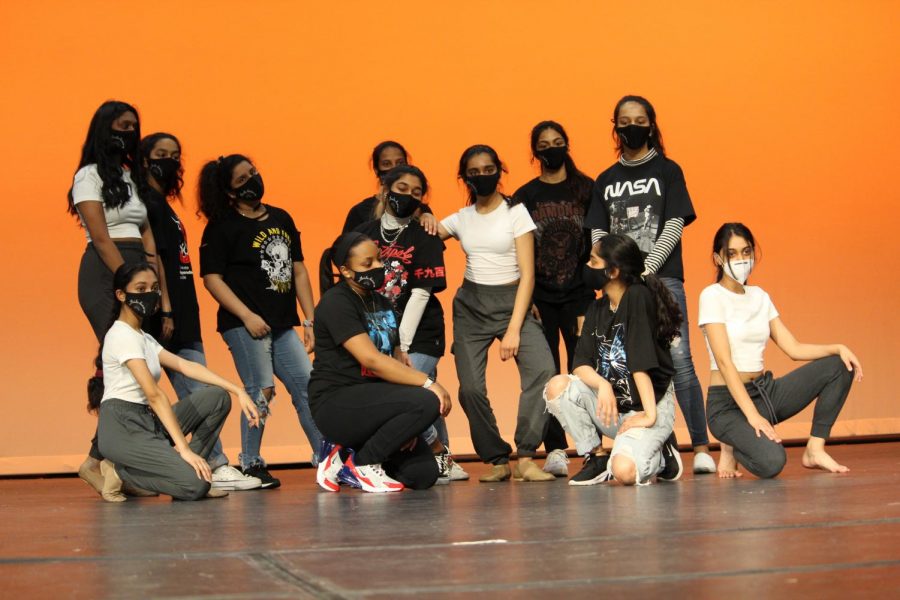 As the lights dimmed, a hush fell over the small crowd. Their attention retreated from their devices as they gazed up at the thick, velvet curtain masking the stage. Behind the curtain, the dancers shuffled around, getting into place for their opening performance. The girls buzzed with nervous excitement, fluttering throughout the wings of the stage. As the curtains opened, the bright lights revealed the dancers standing in position, and the upbeat music echoed through the performing arts center.
On Friday, November 20th, the SFHS Dance Company presented their annual Winter Showcase after months of uncertainty. Despite the obstacles they faced, the dancers persevered to choreograph a full-length show coupled with guest performances from singers at South. Click through the slideshow below to see the amazing performances throughout the night.
South Dance Company by Shree Delwadia
"At the beginning of the year, we weren't even sure the show was going to happen." Dance Co. President Riya Manchanda admitted, "Practices have been mostly online from the beginning of August until October. We started doing in-person practices at a park, being socially distanced, and wearing masks. Dancing in masks isn't easy but we are working through it, and our entire team has been so supportive and they have put in the work." 
After the strong opening performance, the Dance Co. officers stepped onto the stage and introduced themselves to the crowd, expressing their gratitude for everyone who came in support of their show. Quickly after, they jumped into the next act featuring a duet performance by juniors Shriya Nayak and Swetha Pendela. Shriya and Swetha danced along to the song Fireflies by Owl City in a Bollywood style of dance. Between each performance, the MC, Sree Pamulapati, applauded the performers for their talented dancing and energy throughout the show. 
"
My favorite part of South Dance Co. is meeting new people and seeing their different dance abilities. It was really cool to see all of our dance skills come together in one show."
— Freshman Rashi Modey
As the night continued, more and more Dance Co. members took the stage, captivating the audience with their unique duos, trios, and other group dances. The crowd continued to cheer on the performers throughout the showcase as the dances continued to amaze them. Between the dance performances, there were other special performances in order to give the dancers a quick break to rejuvenate themselves and get ready for the next dance. Sophomores Renee Dhar and Vaatsalya Cheegati impressed the audience with their adept singing abilities. Dhar performed a famous Billie Eilish song known as "No Time to Die" while Cheegati performed a James Arthur fan-favorite, "Train Wreck." 
Each performance of the showcased portrayed the passion each member had for the art of dance. Every dancer did not think of the show as just a showcase; rather, they considered it an opportunity to express themselves in a creative and unique way. While the dancers did face hindrances along the way, that definitely did not stop them from delivering a memorable performance for their family and friends.
"Dancing gives a respite from everything that is going on," said Dance Co. Vice President Harshi Brahmbhatt. "Participating in SFHS Dance company was a great way for me to disconnect from the stress of school and daily life issues. It allows me to channel my creativity into a fun and expressive activity. Additionally, my favorite part about Dance Co. is the family I made. Making a group of friends that you can lean on and support when needed is truly something that makes Dance Co. unique. We are able to work together and incorporate our diverse dance styles into one amazing  performance."  
As the dancers entered the stage for the last time, the crowd filled the auditorium with great applause. In addition, to those who could not attend the show in person, the Dance Co. provided a Youtube Live Stream link as well. All in all, despite the CDC guidelines and new procedures, South Forsyth Dance Company pulled off a successful and remarkable show.
About the Contributors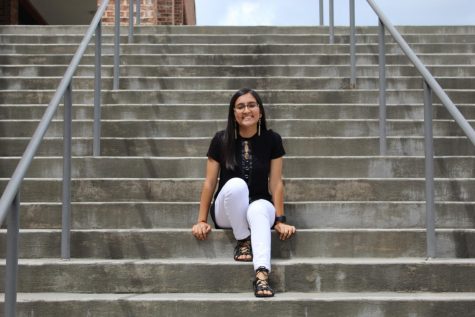 Shree Delwadia, Associate Editor
Shree Delwadia is excited to be part of
The Bird Feed
as a junior! This year, she serves as the Associate Editor, and cannot wait to take on new responsibilities.
By working on the staff as a writer and an editor, she has learned a variety of communication, teamwork, and accountability skills that she will take on to other roles in her life.
At school, she is a part of MDJunior, Beta Club, and Unicef.  In her spare time, she loves spending time with her friends and family or discovering new things to do. Two of her ride-or-die tv shows are
Grey's Anatomy
and
Friends
. Moreover, Shree has a strong interest in medicine and hopes to pursue a career in healthcare one day. You can contact her via twitter
@ShreeDBirdFeed
or using her email
[email protected]
.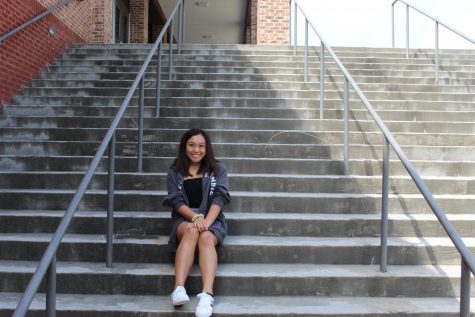 Maggie Craig, Features Editor
Maggie Craig is currently a sophomore at SFHS and is the features editor for
The Bird Feed
. If she isn't writing stories, you will find her jamming out on her guitar or ukulele. She is a performer at heart and is a member of the voice company at RISPA. Maggie loves musicals such as
Waitress
and
Miss Saigon
. In her spare time, she binge-watches anime and plays on her Nintendo Switch. Never hesitate to approach her and say hello because she loves meeting new people. You can contact her through her email @
[email protected]
or through her Twitter @
Smrcraig108
.