A rundown of the election that split America
On November 3, voters throughout Forsyth County participated in the 2020 election to choose their next president. Little did the county and nation know that this election would be like no other before, with calls for ballot recounts, lawsuits, and many states switching party majority. 
The initial reports of counted popular votes appeared to favor Trump, leaving many supporters of the Trump administration feeling optimistic about the election results. In fact, on the morning of Wednesday, November 4, Trump gave an early address where he claimed victory in the election, despite the many votes that had yet to be counted. Over the following days, Trump continued to post on Twitter about his success, further growing the confidence in his supporters while others waited with hope for a change in direction, following Biden's call for patience. 
As the votes continued to be counted, a distinct shift began to take place. The election began to favor Biden, whose votes increased and eventually exceeded those of Trump's in many states, most importantly in Pennsylvania. Another state provided a surprising shift to support Biden: Georgia. The southeastern state "has voted Republican in nine of the past ten presidential elections," which led many Americans to expect a similar pattern. But as of November 10, the state of Georgia had Biden in the lead with 49.5% of votes while Trump held 49.2% and Jorgensen 1.2% of popular votes. 
Biden is currently projected to win Georgia, Arizona, Nevada, Pennsylvania, Maine, Michigan, Wisconsin, Minnesota, Nebraska (District 2), Hawaii, Rhode Island, Washington, California, Oregon, New Mexico, Connecticut, New Hampshire, Colorado, New York, New Jersey, Massachusetts, Illinois, Maryland, Washington DC, Delaware, Virginia, and Vermont. Winning all of these states would give Biden a total of 306 electoral votes, winning him the presidency.
On the other hand, Trump is projected to win Alaska, North Carolina, Montana, Alabama, Iowa, Texas, Idaho, Ohio, Utah, North Dakota, Kansas, South Carolina, Louisiana, Wyoming, Nebraska, (Districts 1 and 3), South Dakota, Mississippi, Arkansas, Missouri, Tennessee, Florida, Oklahoma, Indiana, Kentucky, and West Virginia. By gaining the majority of votes in these states, Trump will reach only 232 electoral votes, short of the 270 that he needs to win. 
Trump is determined to maintain his position as president and therefore has pursued lawsuits in several states claiming that ballots were intentionally and incorrectly counted. Trump filed a lawsuit in Fulton County to overturn the votes in Georgia, but a recount revealed that the votes were counted correctly the first time. Trump appealed to the Supreme Court, but the court closed the case and the Georgia votes remained the same. Despite his persistence, many of these lawsuits have resulted in no changes, with ballot recounts remaining consistent with the original results.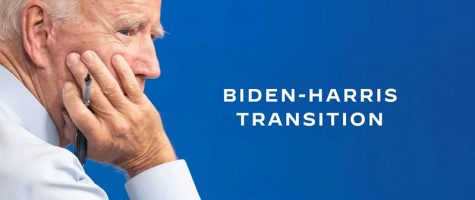 Biden and Harris waited patiently to claim their victory, finally speaking out on Saturday, November 7. As the new Vice President, Harris will be making history as she will be the first woman and the first woman of color to be a Vice President. Meanwhile, Trump continues to fight against the winning result of the Biden administration. 
Catherine Herrin, a senior at South Forsyth High School, shared her hopes for the future.
"I look forward to a day where mentioning a political position doesn't immediately lead to a heated argument."
Sindhu Nama, another senior at South Forsyth offered a similar opinion.
"The 2020 presidential election has divided the U.S. but also given us a chance to come together for the betterment of the country. I am grateful to be able to witness the election process."
Americans across the nation and within Forsyth County remain divided about the results. Some are celebrating and accepting Biden's win while others claim that the election was unfair and that the results were inaccurate. It currently appears that Biden and Harris will be inaugurated into office and Trump will have to step down, but it is yet to be seen if the Forsyth community will come together under the new administration and prevent their differences from dividing the nation.