Highlighting the negative impact of Instagram on high-school students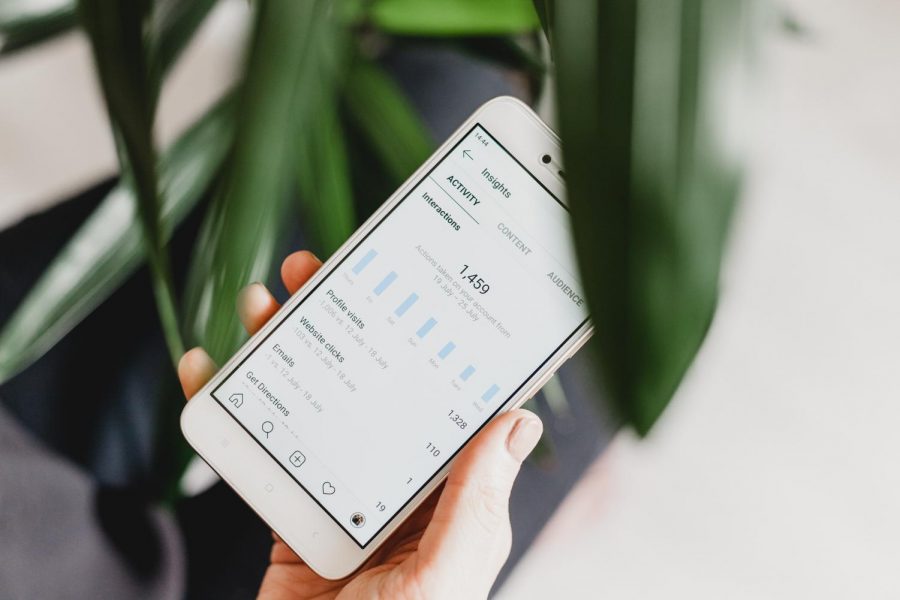 If you do not know what Instagram is, you may be living under a rock. From lighthearted, pumpkin-spice-themed selfies, to creative, editorial photoshoots, Instagram is home to all forms of content. But my concern regarding Instagram is its impact on self-esteem. 
Imagine a free weekend. You're sitting on your couch, scrolling through your Instagram feed. You see photos of your friends at Chipotle, posing with their burrito bowls. You see photos for a campaign of your favorite makeup brand's new product. The comments are filled with positive, excited consumers. Then, as you continue scrolling, you land upon one of your classmate's photos. She is at the new mall, dressed in the newest, trendiest outfit. She looks amazing, and you cannot help but notice the hundreds of comments under her post, astounded by the way she looks. She has silky straight hair, and you can tell her shiny, leather boots are massively out of your budget. 
Regardless of the endless positive impacts of social media apps like Instagram and Snapchat, this is the exact point at which Instagram can begin to have a toxic, negative impact on its users.
Identifying the Problem
A 2017 report by the Royal Society of Public Health (RSPH) detailed both positive and negative impacts of social media on young people's mental and physical health. According to the report, research suggests that teenagers who use social media for more than two hours a day report poor mental health, detailing symptoms of anxiety and depression. This poor mental health includes effects on body image, sleep, and emotional dilemmas such as FOMO (fear of missing out) and psychological disorders (e.g. anxiety, depression). 
"
"During my fourth-year exams (when I was 16) I was put under the pressure due to the fact I was under the impression I'd be missing out if I switched off from social media. Therefore, I could not fight my urge and focus properly on studying due to my worry."
— Anonymous Story from the RSPH Report
Going back to the image of scrolling through Instagram, we can see where these puzzle pieces begin to fit together. While the scene seems fairly harmless, seeing photos of airbrushed celebrities that claim authenticity and mutual friends hanging out without you can cause your worry and anxiety to spike. Immediately hit with major FOMO, you may scroll more, scouring your friend's profiles for any evidence of a birthday party you were not invited to. Why didn't they invite you?
The nature of a highlight-reel-like Instagram feed is a catalyst for FOMO in teenagers. Seeing everyone's perfect sliver of their lives can send a teenager in a downward spiral of social anxiety and self-esteem issues. 
Beyond the potential problems that teenagers face in regards to their social circles on social media, the impact that social media "influencers" and models have on the body image and self-esteem of young boys and girls is subliminal but extremely prevalent. 
Let's take a look at a massively popular Instagram influencer and reality television star Kim Kardashian. While this picture and her entire Instagram feed are glamorous, the problem comes with the assertion that Kim Kardashian achieved her figure without the use of cosmetic enhancements and surgery. Additionally, the claim that these photos are not heavily edited is harmful. Her comments are flooded with compliments of her closet, outfit, hair, and makeup, those of which I absolutely agree with, along with the occasional negative comments. It is not the inherent focus on her beauty that I take issue with; it is the implication that young girls can achieve the hourglass shape of her body without cosmetic surgery. While this is not impossible, it is extremely difficult to do without unhealthy exercise and eating routines, as well as gimmicky and depressing body-shaping products. Plastic surgery is not inherently a bad thing, but the non-disclosure aspect is harmful to younger girls.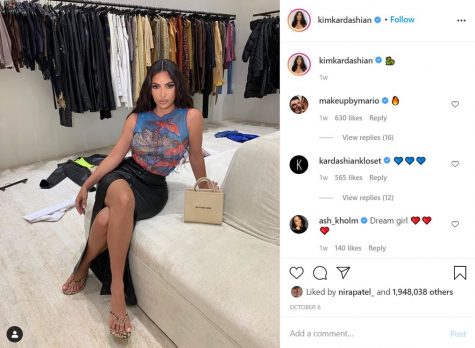 According to a survey conducted by the RSPH report, nine in ten girls say they are unhappy with their bodies. The ease at which girls and boys can change their appearance with the click of a button makes the model culture of social media extremely toxic. Rather than a display of art through body, the culture of "Beauty Instagram" is driving towards one monotonous, unrealistic standard of beauty. 
I spoke to students at South Forsyth High School about their experiences with the negative effects of social media. Because the contents of the conversation contain potentially triggering topics regarding body-image issues, anxiety, and depression, several students requested anonymity in their interviews.
First, I sat down with a mutual friend at South (who requested anonymity), whom I knew used to enjoy using Instagram. She carefully spoke about her rocky relationship with social media, saying, "I didn't really care about social media in middle school. It was not until the end of eighth grade that I noticed a spike in my Instagram followers. And I remember the surge of happiness that I got from the number of likes I would get on my posts." She detailed the timeline of her separation from Instagram, and instant-gratification.
"By the end of my freshman year, I was surrounded by toxic people and had no concept of confidence. [Instagram] targeted my self-esteem by rewiring my brain into feeding off of what other people thought about me. And that's how I had started to exist."
She also spoke about the changes she had to make in her life to rebuild her self-esteem.
"In my experience, it was a combination of addressing the toxic people in my life and sort of resetting the way I saw social media. I would go out of my way to unfollow people that I didn't want to see, and reach out to accounts that posted things I enjoyed like artists, and animators. I stopped caring about whose private story I was a part of, and if I found myself growing anxious, I would delete Instagram and Snapchat for a few days."
"
I am really proud of how far I have come in terms of my mental health and self-image. But looking back, I remember having no confidence in myself. I was constantly looking for validation in followers I didn't even know."
— Jane Student
Another South Forsyth High School student revealed her experience with social media-fueled body-image issues. She says, "As someone who spends a lot of my time scrolling through Instagram, I started having body image issues after seeing other users post on Instagram. It led me to make really big changes in my life, like my diet, that I am still dealing with that every day."
An overwhelmingly prevalent population of South Forsyth High School students do not have strong opinions on the impacts of apps like Instagram and Snapchat. Praneet Venigalla, a junior at South says, "I don't really have [an experience]. I just kind of see this happen every day." Students like Praneet are not wrong in their complacency, but this perspective will not stop social media from damaging young boys and girls. Simply tuning out efforts to acknowledge this emerging issue, that is actively impacting the behaviors of an entire generation, is not the proper way to address the uncomfortable reality of the situation.
Finding Balance
While social media can be a place of negativity, it is not all bad. The RSPH report also acknowledges the integral connections that social media can facilitate for young people facing anxiety and depression, and in need of a community. The report lists an anonymous quote from a 17-year-old who says, "I have anxiety and on many occasions, I have found videos that put how I feel into words and explain it, and this benefits me a lot making me feel more confident." Additionally, the report cites existing evidence that points to social media conversations and connections improving the health outcomes of young people facing mental health issues.
Moreover, I talked to junior Aditi Yellu about the importance of balancing social media use.
"I've noticed a lot that if I just take a quick glance at Instagram or Snapchat to see what my friends are up to, I somehow end up wasting thirty minutes doing random and unproductive things. That's a real problem I see with these social media apps. They're super addicting. That's why I try to find a balance when using these apps by trying to learn something new each time I go on social media. I try to follow accounts of people I look up to or organizations I'm interested in to try and make that time I spend on the app useful."
Students must find a balance between living in the moment, and posting their lives on social media. It is extremely important for young people to acknowledge the façade-like nature of many Instagram influencer's lives, as well as address the prevalence of FOMO, anxiety, and body-image issues that come with social media abuse.
About the Writer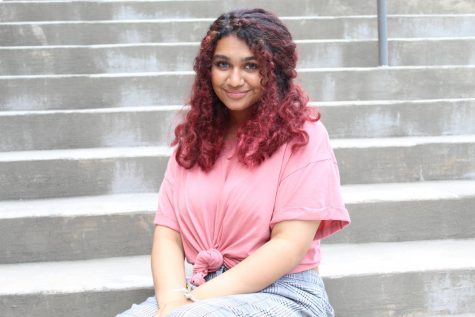 Shreya Mishra, Online Editor
Shreya Mishra is a sophomore at South Forsyth High School, and is exceptionally excited to be working on the journalism staff as the online lead this year. She enjoys creative writing, opinion writing, and photography. Out of school, she is an extremely passionate dancer of 7 years, and an artist since she could write. Shreya has won many competitions for public speaking, and plans to grow her debating and speech-giving throughout school. When she grows up, Shreya wants to go into business marketing or journalism. She loves hanging out with friends, and shopping. A new piece of clothing could put a smile on her face any day! Aside from that, she is very caring and her close friends mean the world to her; she couldn't live without them. She loves learning new things, and cannot wait to blossom as a writer in this year's Journalism class!
Feel free to contact her at:
@smishrabirdfeed on twitter
or

[email protected]