The German Club welcomes Easter with their Tree of Life
South Forsyth prides itself on the ability to incorporate all kinds of culture into the community. One annual tradition is the creation of the Osterbaum or Tree of Life by the German Club. Before Easter and spring break, these students decorate the West Hall tree with colorful eggs to brighten the school and bring the lightness of spring to South Forsyth.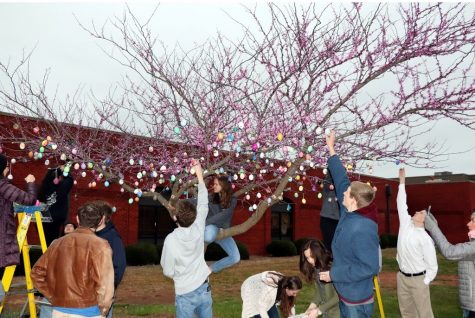 The Tree of Life, or Osterbaum, has its roots in ancient Chinese mythology but was adopted as a German Easter tradition that has lasted for centuries. The concept came to America from German immigrants and was all the buzz in New York. Eggs are symbolic for new life, a theme commonly attributed to spring. The Tree of Life is a wonderful representation of new life and a positive look at springtime. 
For the past few years, the German Club has decorated the tree outside of West Hall with eggs painted by the German Club students. They take time to learn about its importance in German culture and create their own tree with their fellow German students. This year, however,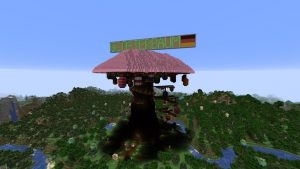 the German Club students have devised a plan to create their own Tree of Life in Minecraft and share it with others. In order to keep up with the spirit of togetherness, Jonas Strecker, a German teacher at South, has created a contest in which families can create their own Tree of Life. The most beautiful of all of the trees will be deemed the winner and receive a prize. This fun contest will close on April 12th and the German Club hopes to see plenty of trees full of life. 
The South German Club strives to bring German culture to the school and to the community. Although this year the West Hall tree won't be adorned with eggs, this happy Easter tradition will be shared with families all across Forsyth county. It will bring some light to springtime and add a touch of German culture for all students and their families.