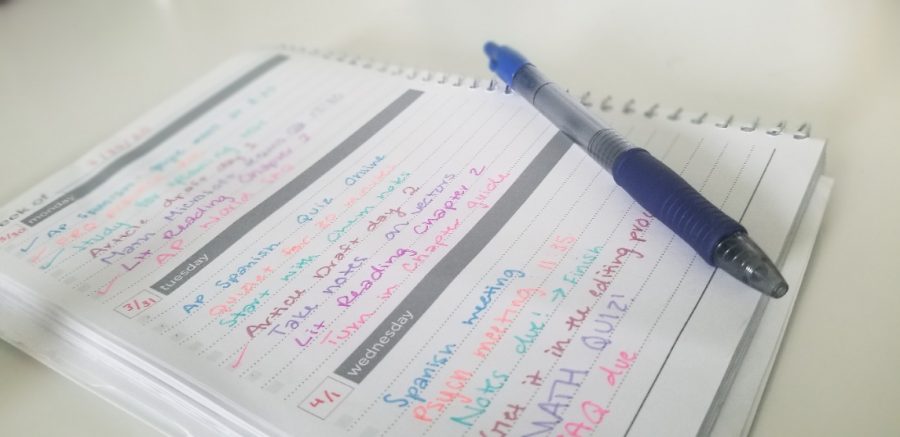 Planning out work
Online work can become a huge timesaver with the correct planning methods. With most assignments posted a night or two in advance, students now have the advantage of seeing their next few days' responsibilities laid out before them. This advantage is huge when considering how to plan out online work from itslearning. The following infographic shows a few methods of planning that can help organize online learning work:
"
Handling all your assignments is really just time management and pacing yourself."
— Saahithya Gutta, Sophomore
Every student is different, and so is their learning and organizational style. Sophomore Saathiya Gutta uses a combination of Previewing and organizing her assignments by day to cope with online learning. "I wrote down everything I had to do for the week and when it was due and then how long I thought each thing took. Then, I made a to-do list for each day based on that," she explains.