South's German Club takes home 1st place at the State German Convention
On January 31st, 2020, the South Forsyth High School German students traveled to Covington, Georgia to participate in the annual State German Convention. The students took part in multiple individual and group events and left with the 1st place trophy for the 3rd year in a row.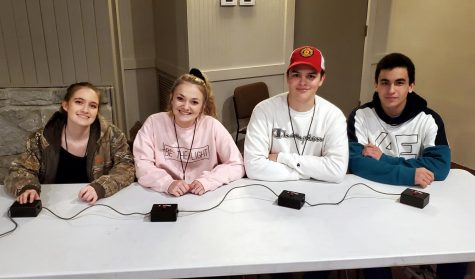 Led by German teachers Herr Strecker and Frau Legall, the German students worked hard to achieve their victory. The participants excelled in the individual competitions such as the spelling bee, vocab bee, and extemporaneous speaking as well as other group competitions. The Quiz Bowl team featured junior Lauren Henggeler, junior Taylor James, senior Jacob Nichols, sophomore Katherine Yang, sophomore Ben Isak, and sophomore Alex VanAlstyne. The group made it to the finals where they beat GSMST high school, making them the Quiz Bowl champions for the third year in a row.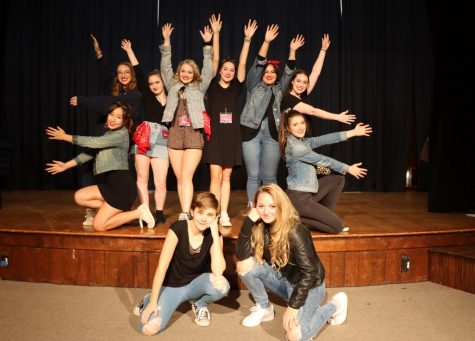 The main event of the night is Lip Sync. Choreographed by Taylor James, the Lip Sync group danced along to the German song "Hellwach" by Namika. South German students came in third place in this category of the competition. 
Choreographer and junior Taylor James comments, "Lip Sync is something a lot of us look forward to at SGC every year. We find it to be one of the most fun competitions because we get to work together and put on a show. We all have a blast together, and we're all really proud of our hard work." 
The other group activity that South Forsyth dominated was the 3x3x3 skit. A group of 3 students has 3 minutes to perform a skit involving 3 props. Sophomore Amelia Pettersson, sophomore Jocelyn Somerson, and senior Emily Kohnen performed their skit with a triangle, lollipop, and flamingo. Their hilarious performance led to them earning the first place award and leading the school to another victory. 
"For me, the best part of the skit was coming up with the script because we had a lot of fun coming up with ideas. SGC was a lot of fun because I got to hang out with my friends and meet new people," said senior Emily Kohnen. 
The big moment of the convention was the recognition of Maggie Lonsway as German Student of the Year. After being extensively interviewed, she was chosen as a student who exceeds all expectations and is a representation of a perfect German student.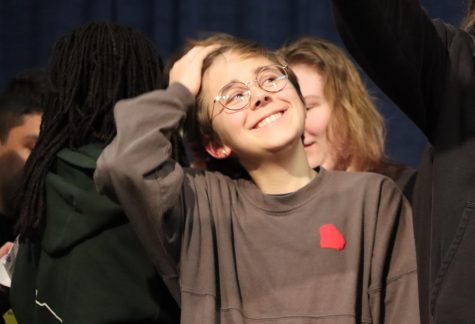 "I'll be honest. I was shocked. It didn't feel real because I couldn't believe I had actually been selected. I was glad my work paid off. It's hard to describe the sense of joy and gratitude I felt. Maybe there was some relief in there. Whatever it was, it was overwhelmingly positive," said the senior. 
Her well deserved award led to cheers from her peers and teachers. By receiving this award, she is able to travel to Germany for three weeks over the summer and be surrounded in German culture. The State German Convention also provides her with the opportunity to immerse herself in German culture.
"I've been to SGC for four years in a row. It has been an opportunity to improve my German and practice my skills. By preparing for the competitions, I learn new things while perfecting what I already know. Applying for Student of the Year was a test of my abilities. Because it's been such a vital part of my time in high school, it's become something that means a lot to me and the program as a whole," said Lonsway.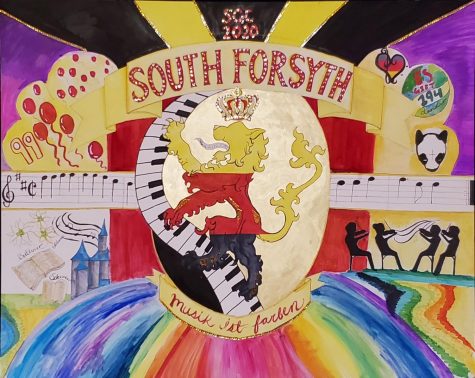 The State German Convention was once again a success for the South Forsyth High School German students. The students, supported by teachers Frau Legall and Herr Strecker, achieved another victory. With first in Quiz Bowl and 3x3x3 and third in Lip Sync, the students secured another victory. The president of the German Club, Maggie Lonsway, became the Student of the Year making South Forsyth proud.