Rolling into academies: Enterprise Academy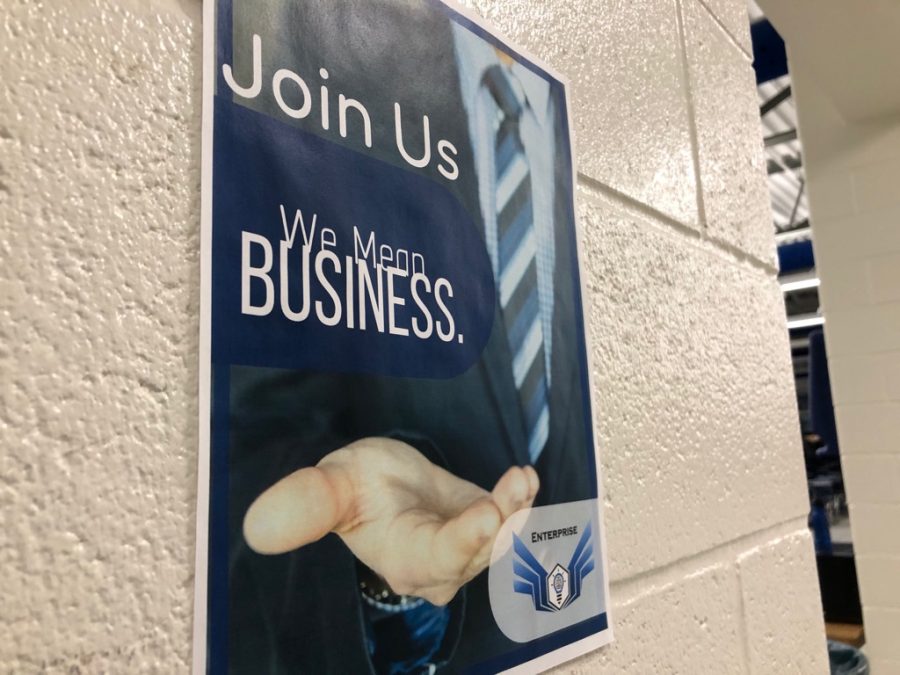 To start off the new year, South Forsyth High School introduced a new academy for all of its students. After introducing the SPARK and Innovation Academy last year, Enterprise Academy is the third one up. Like all the other academies, Enterprise Academy has its own industry or career cluster that students can explore. 
The Enterprise Academy, #wemeanbusiness, is for students who have a passion for business and entrepreneurship. Utilizing skills like managing resources, using diverse strategies, and building leadership roles, the academy prepares its students for corresponding collegiate and post-secondary opportunities. Due to the wide spectrum of businesses in different careers, all students can find something they are passionate about in this academy. A few fields of interest related to Enterprise include Business Management, Finance, Marketing, Sports, Hospitality, Healthcare, and even Arts and Entertainment. 
At South Forsyth High School, there are different clubs, pathways, and other classes that support the Enterprise Academy. Two of South's major organizations, DECA and Future Business Leaders of America (FBLA), enhance the opportunities for students interested in business. South Forsyth DECA, the 2nd largest DECA chapter in the world, is known for building leaders and entrepreneurs who specialize in marketing, finance, and other related areas of interest. Alongside DECA, FBLA is an organization created for Business and Computer Science students who hope to not only gain leadership skills but also to be able to compete in statewide and international competitions to display the skills they have learned over time. Both clubs employ a variety of community service opportunities and educational conferences to allow students to begin imagining what their future might consist of and view the variety of careers they can be apart of. Additionally, the school offers many unique pathways,  such as Fashion Marketing or Teaching as a Profession, to accommodate those students who want to follow their passion or discover if this field is really for them.
"The goal is really is to give students an insight into the various career possibilities to see what they might be interested in," said Enterprise Academy Principal, Mr. Scott Morlanne. "If we can give you a preview of what your future might look like, you can get an idea if that is what you would enjoy or if you want to try something else."
The Enterprise Academy has many different opportunities for students ranging from guest competitions to educational fairs showcasing a variety of businesses. Through this academy, students have the opportunity to partner with local businesses and organizations in the community and gain real-world knowledge of how the industry runs. 
With the Super Bowl close to the academy roll-out, the academy held a punt, pass, and kick competition for its students. The purpose of this competition was to display how business is incorporated throughout sports. During the week of the competition, the announcements consisted of fun facts and careers related to the industry that many people probably were not aware of. Additionally, this competition was designed to give back to the community, since that is a major aspect of different business organizations. The Punt, Pass, and Kick competition donated all of its funds to the Local Chapter of the United Way, an organization that gives back to those in need.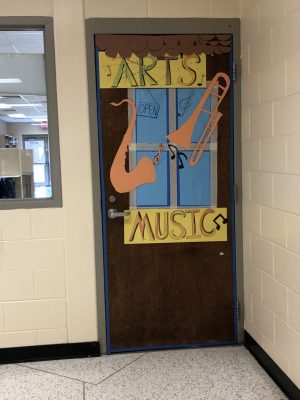 Earlier in the school year, students in their Instructional Flex (IF) classes worked together to design their classroom door as a creative storefront. Students competed with other IF classes all across campus, and the winning door received a pizza party for their whole class. The purpose of the competition was to indicate to students how branding plays a role in businesses and their sales. Also during Instructional Flex, students also had the opportunity to interact with guest speaker/entrepreneur TK Coleman to learn more about what he does and how students can get involved.
To close out the academy roll-out, the Enterprise Academy held its career fair earlier this week. Students viewed different business professionals in a variety of industries and jobs. These professionals shared their knowledge with the students and even allowed them to get an insight into what they do every day. Some businesses such as Dental Town even allowed students and their friends to sign up for internships if they were interested. Below is a gallery of the different exhibitions present at the career fair.
Overall, the Enterprise Academy hopes to unite students who have a passion for business and its related areas. Additionally, the academy highlights how this academy is present in other academies (SPARK, Innovation, Mosaic) as well. Students can choose to pursue art, healthcare, or technology in a business setting. Those who have the passion to discover where they belong in the business industry have the ability to conquer the impossible. 
"My hope is that we give kids who have a passion for business an opportunity to explore the various career paths available for them," said Mr. Morlanne. " We eventually want to provide internship opportunities with our partners in education to give certain students opportunities to really experience what it feels like to work in a business setting."
About the Contributor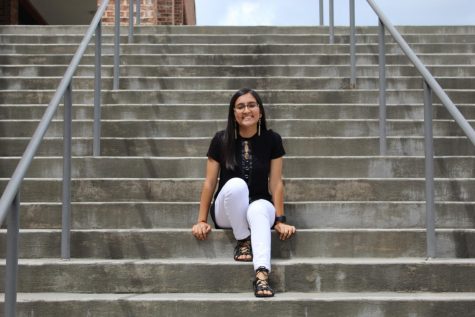 Shree Delwadia, Associate Editor
Shree Delwadia is excited to be part of
The Bird Feed
as a junior! This year, she serves as the Associate Editor, and cannot wait to take on new responsibilities.
By working on the staff as a writer and an editor, she has learned a variety of communication, teamwork, and accountability skills that she will take on to other roles in her life.
At school, she is a part of MDJunior, Beta Club, and Unicef.  In her spare time, she loves spending time with her friends and family or discovering new things to do. Two of her ride-or-die tv shows are
Grey's Anatomy
and
Friends
. Moreover, Shree has a strong interest in medicine and hopes to pursue a career in healthcare one day. You can contact her via twitter
@ShreeDBirdFeed
or using her email
[email protected]
.