The Usage of Lockers at South Forsyth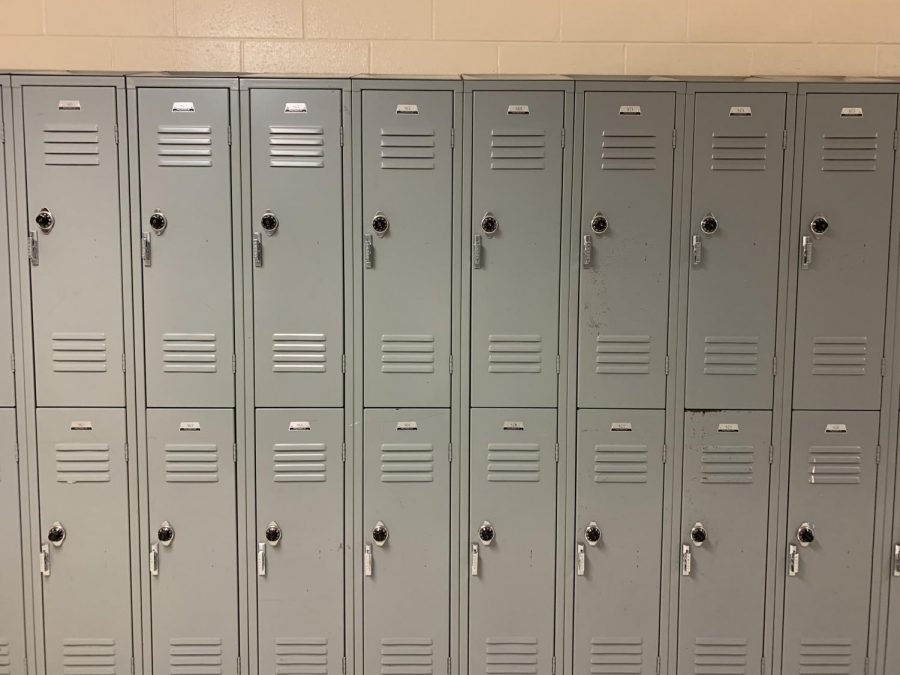 People first used lockers around 4,000 years ago, and put them in schools in the 1800s.  Several students at SFHS use their lockers, which they believe decreases the load of what they have to carry; however, other students at SFHS have a considerable amount of walking during the day.  Due to the 435,600 square foot campus and only a seven-minute class change, the number of students who use lockers has decreased.
Recently, studies have shown that students have begun to use their lockers less and less. South Forsyth Media Center Coordinator Theresa Abrams is in charge of locker distribution at SFHS. She discussed the overall usage of lockers at the school, and how it has changed over the years.
Ms. Abrams said, "Five years ago, the number of students purchasing lockers was a third of the school. This year, only 22 students have purchased lockers."
At SFHS, around 2,200 students cluster in the hallways during the transition to their next class. Students believe that owning a locker would simply add to their time when transitioning to their next class. 
"If I had a locker, it would definitely not be easy because it gets crowded in some areas, and I'd have to be really fast to make it to my locker and to my class on time," said student Jessica Ganji. "Being tardy to many of my classes would not look good." 
There are many pros and cons of purchasing and maintaining a locker. In some cases, having a locker can decrease the possibilities of back issues that could occur from holding all their school supplies throughout the day. Nonetheless, some  teachers do not require students to have textbooks for certain classes, so they believe they do not need a locker to get through each day of school. Also, South provides a class set of textbooks for each class that is available to students during class time. Some students use fewer materials during the day than others, which eliminates the need for a locker. 
"Honestly, we don't get a lot, if any, workbooks in high school," said freshman Christine Kim. "Also, I really only need a binder and two folders this year, so it's not a lot to carry." 
However, lockers may help some students who have classes in close proximity to each other battle with carrying folders.
"All of my classes are very close, and my locker is at the center of them," sophomore Connor Case says. "I also don't like carrying around a heavy backpack full of binders."
Lockers also have many advantages to using them. Those who are in P.E. classes and have lockers can put their clothes in after class for safe-keeping, instead of carrying them around the school. Additionally, students gain a sense of responsibility if they own a locker, such as memorizing their locker number and learning to manage their time during the day. This also prepares younger students who do not have cars to learn how to keep a space clean by taking care of their lockers.
Junior Camille Argarin says, "I own a locker because sometimes I have to dress up for stuff and I really don't want to carry it around all day."
Though lockers help students in many ways, it can also be a burden to some. The constant discussion of whether lockers are needed or not can be prevalent among students.  Whether a locker is needed or not depends on each high school. For students at South Forsyth, the usage of lockers is not extremely common. 
About the Writer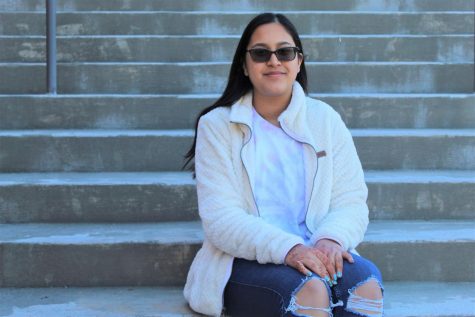 Minha Ahmad, Staff Writer
Minha Ahmad is a Freshman at South Forsyth High School. She is starting her first year as part of
The Bird Feed
. In her free time, Minha enjoys playing piano, and listening to music. She also loves spending time with her family and friends whenever she gets the chance. Minha is ecstatic about joining the journalism team. You can contact her via twitter
@MinhaAhmad
  or her email
[email protected]
.