Coach's Corner: How do professional athletes influence high school athletes?
Fanatics all over the world pass down the love of sports teams to the generations below them; it brings families together or places walls at the dinner table. Fans spend millions of dollars a year on jerseys, tickets to games, and other paraphernalia. The money and attention these fans bring to athletes is overwhelming. People have rarely spoken about how collegiate and professional athletes influence high schoolers in their playing habits and attitudes on and off the field. While a baseball player may inherit Adrian Beltre's kneeling homer, a gymnast may work to mock the poise of Simone Biles.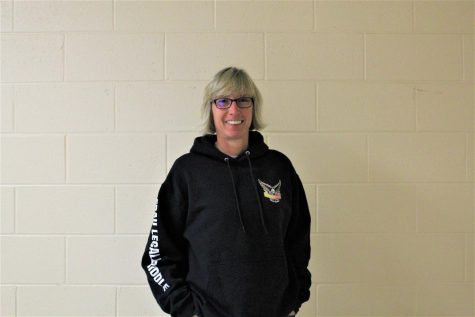 As a child, Coach Legall grew up in a place that allowed her to continue her volleyball career at a fairly high level. Though many people idolize professional players, it was her peers and coaches on her team that had the biggest impact on Mrs. Legall.
 "Where I lived some good role models and I had a chance to play at a fairly high level myself. I always had older teammates that really helped me grow up as a player; as an athlete." 
As Coach Legall moved to college at the University of Florida, she played under coach Mary Wise, who is a very successful D1 coach. While reminiscing the days as a high schooler, Coach Legall mentioned her high school coach, describing the fun yet competitive atmosphere that the coach created in her high school days. When asked about the effect of professional athletes on the athletes in high school, Mrs. Legall said that she appreciates the way collegiate athletes handle mistakes. A big part of her own volleyball program is to keep the team's attitude up while playing on the court.
"It is really for two reasons, one to get inspired, but at the same time, to realize mistakes are made at every level. When passes are shanked and balls are hit out of bounds and whatever level you play, volleyball is learning to deal with those mistakes and not let them affect the rest of your play."
Players on television can have a big effect on the attitude and playing style of student-athletes around the world, but for Coach Legall, it was her peers that had the biggest influence. 
New head volleyball coach Mrs. Legall encourages her players to watch collegiate matches throughout the season to influence motivation and attitude.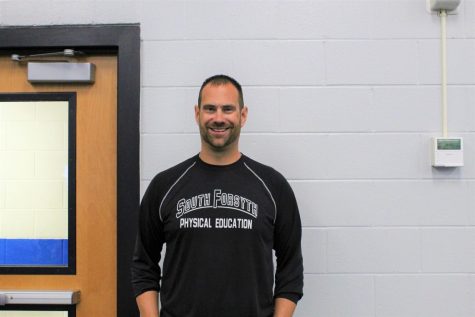 Coach Bayer has been playing baseball since he was a child and idolized how players such as Don Mattingly and Nolan Ryan carried themselves and respected the game.
"The way that they carried themselves; their work ethic and demeanor. The way that they respected the game and the message that they preached. It means a lot to me."
These big names in baseball pushed Coach Bayer to continue his baseball career into college and even professionally. The Arizona Diamondbacks drafted coach Bayer straight out of high school in the 35th round, however, he decided to continue his education at the University of Miami. In 2002, the Pittsburgh Pirates picked him in the 20th round. Coach Bayer began teaching after 2004 when his career, unfortunately, ended. He brought some of the qualities that he cherished in his childhood heroes to his coaching style.
"I am still a big advocate of being seen not heard. You do not have to be vocally involved in the media. If you are someone special everybody knows by watching you and seeing you play as opposed to being a character on social media."
Coach Bayer teaches his players that respecting the game of baseball as well as letting the way you play demonstrate one's abilities. Times are changing, but no matter what generation you are a part of, respect and actions are big factors in the type of person and athlete you are. Coach Bayer strongly believes that an athlete is a product of their own environment. It is easy to detect the people whose parents taught them and coached them with values. Those athletes make reliable teammates and role models to the other people on the team. By watching the Mike Trouts and Aaron Judges of the world, student-athletes understand what it is like being an exemplary athlete without letting the fame get to their head. 
"Whether it was 25 years ago when I was growing up or with these kids today, there are always aspects of professional and collegiate athletes that help motivate them. I think as each kid grows up as a player and person, they kind of identify their own role and steal little bits from each and every person out there."
The Camp brothers are a fantastic example of good character athletes. Jamal Camp graduated last year and is now playing football at Georgia Tech with his brother Jaylan who is also a Yellow Jacket. Coach Bayer goes on to recognize Landon Sims who is predicted to be a high round draft pick after his time at Mississippi State, Sarah Myers who plays at Maryland and was a part of an All-American team, and Evan Cole who is playing basketball at Georgia tech. 
"Wonderful young men and women who did a great job of reflecting those core values in the way that they played and the way that they carry themselves." 
Athletes sometimes get dubbed as being caught up in their teams but some do not realize that many do small things like pushing in chairs and helping a teacher. It takes an exceptional character and athlete to do what is right.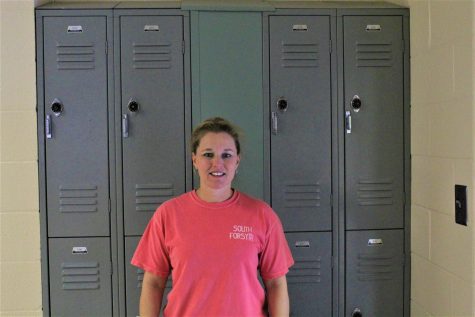 Coach Naffky grew up in a single-parent home. Her mother was working two to three jobs and she did everything to provide for Coach Naffky and her sister–paying for every gymnastics class and supporting her daughters through the hardships. Irene Leary, an equally as strong and caring woman, coached Mrs. Naffky into the amazing gymnast, coach, and person she is today. Because of the role models she grew up with, Mrs. Naffky started coaching at age 14. Though she had many personal role models, Coach Naffky also looked up to Russian gymnast Svetlana Boginskaya. 
"[Boginskaya] presented herself in such a way as to demand attention.  She was graceful, poised and powerful."
These women in Mrs. Naffky's life enabled her to grow up wanting to be strong, respected, and passionate. Mrs. Naffky loves watching higher-level athletes and coaches improve morale and get the gymnasts excited for their meet. 
"It is amazing how my athletes' attitudes change when it is an Olympic year.  Athletes will talk and even perform better as they are motivated why what they see on TV and on social media."
Students find comfort in these role models. whether they are professional or personal. Gymnastics practices 16-25 hours a week and it is a long, competitive sport. Having those peers that motivate teammates is an important aspect of gymnastics as well as in other sports. 
"It is important for them to build relationships with these coaches in a positive way as many times these coaches are with their athletes more than they are with their parents at home."
As the new generations bring about changes in the community, sports industries adapt. Some things, however, never change. Attitude, motivation, and respect are three core values that each of these coaches utilize in their coaching styles everyday. It is important that athletes use professional examples as role models for their own athletic careers.