Jonas Brothers are "Burnin' Up" with new single
Hang on for a minute...we're trying to find some more stories you might like.
The year is 2005. A group of brothers releases their first album, "It's About Time", grabbing the hearts of teenage girls everywhere. Over the years, they release more music through Disney Channel, have their own TV show, and are part of the favorite Disney Channel Original Movie series: Camp Rock 1 and 2. In 2013, to the dismay of fans everywhere, the band officially announced their split and cancellation of their work-in-progress album, V. The brothers went their separate ways. Kevin, the oldest, focused on family and traded music for real estate. Joe went on to join another band, DNCE, where he would write Cake By the Ocean and Kissing Strangers. Nick, the youngest, went solo, releasing popular albums and starring in movies like Jumanji 2. All hope of the brothers reuniting in the music industry were lost, until recently.
On March 1, the Jonas Brothers released a new single: "Sucker", one day after the Jonas Brothers announced that they were officially getting back together. The song offers a catchy tune and great start for the Jonas Brothers as they reenter the music industry as a band. The song is a tribute to the members' wives and fiance. Lyrics such as "we go together better than birds of a feather, you and me" and "you say the word and I'll go anywhere blindly" display the love and devotion that the band members have for their wives and fiance. Some have a tinge of creepy and suggest stalker vibes, such as "I follow you through the dark, can't get enough" and "any road you take, you know that you'll find me". However, listeners can also see the previous lyrics as sweet dedication. 3 minutes doesn't seem long enough after listening to the song, and fans want more. As if the song wasn't good enough, the Jonas Brothers also made a music video for it that is sure to grab people's attention. Kevin's wife, Danielle Jonas; Nick's wife Priyanka Chopra-Jonas, and Joe's fiance, Sophie Turner, all starred in the music video. The music video featured elements from The Favourite and the Royal Family.
For fans who are wanting more, the Jonas Brothers will be on The Late Late Show with James Corden from March 4- March 7.

About the Writer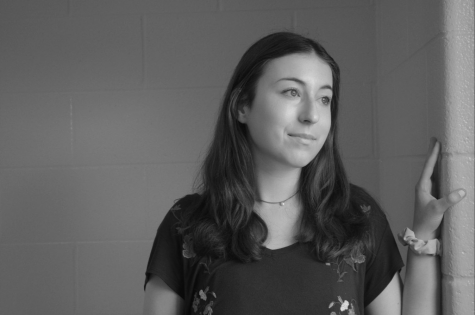 Alyssa Freyman, Editor-in-chief
Alyssa Freyman is a senior and is joining the journalism staff for her third year. You can usually catch her at a local bookstore or coffee shop, getting her caffeine fix. In her spare time, she enjoys jamming out to Coldplay and 70's and 80's rock or watching Netflix. Her latest binge-watch is
That 70's Show
, and she is currently re-watching
Parks and Rec
. She believes that Disney movies are always a good idea. Alyssa is currently a member of DECA, National Honors Society (NHS), National English Honors Society (NEHS), and National Latin Honors Society (NLHS). She loves to laugh (mostly at her own jokes). Her friends would describe her as adventurous; she likes to go zip-lining and rock-climbing. Don't ask her what her favorite book is; she loves them all. She enjoys taking photography, filming, traveling, and cheering on the Chicago Cubs. You can contact her at
[email protected]
.