BookTok's Top 5 Recommendations: Bibliophile Approved!
TikTok is one of the most popular social media apps today, garnering worldwide engagement. The platform is a globalized rabbit hole with hundreds of specific niches. Many use TikTok to keep with latest music and dance trends, while others view specific content related to their interests.
BookTok contains thousands of book recommendations, reviews, collections and more. The #booktok tag on TikTok has received 26.7 billion views from bibliophiles around the world. This niche within the app has revitalized the popularity of quintessential classics and launched new careers by promoting new authors and novels.
Here are our top picks: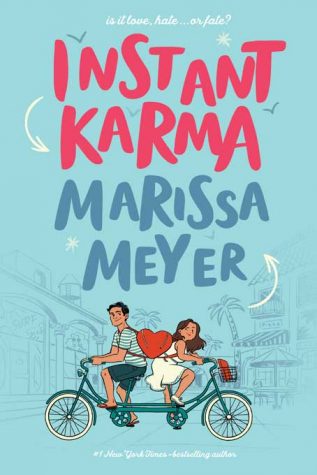 Instant Karma by Marissa Meyer
Rating: 4/5
In this "coming of age" style novel, a judgmental Prudence Barnett wakes up one morning to have extraordinary powers. She can now cast instant karma on anyone, punishing them for each of their evil deeds. However, her powers seem to backfire on one Quint Erickson – her lab partner, enemy, and annoyingly noble love interest.
While Prudence is an excellent student, an overachiever, and kind of a control freak, Quint is very laid back and disheveled. The consensus: opposites attract. Overall, the novel was comparable to a classic teenage chick-flick and an excellent read for anyone looking to wind down.
We aren't the only ones obsessed with this latest release; @wellreadrogue says, "OH. MY. STARS. 💫😵 THANK YOU #marissameyer for this gift!!"
The Song of Achilles by Madeline Miller
Rating: 4/5
Achilles – the epitome of courageous, charming, and irresistible.
Patroclus – kind of the opposite. Exiled. Awkward.
Yet, somehow these two come together to train, fight and form an unbreakable bond. At the kidnapping of Helen of Sparta and the subsequent calling of heroes, Achilles and a torn Patroclus join the siege of Troy. But, of course, there is a little meddling and judgement from the Fates themselves.
A gay love story hitting the bestsellers list? Shoutout to Miller for promoting literary inclusivity!
@starry.knight has made her consensus and we are certainly here for it: "Patroclus is the most iconic person ever!"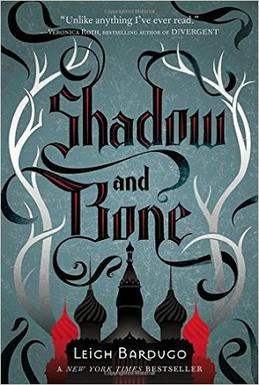 Shadow and Bone by Leigh Bardugo
Rating: 4.5/5
Shadow and Bone is a masterpiece that revolves around Alina Starkov, an iconic main character. Her nation, Ravka, is split by an elusive strip of un-traversable darkness called the Shadow Fold. However, when the time comes, her mysterious, dormant power saves the life of her best friend. Before she knows it, she becomes a Grisha, a member of the magical elite headed by "the Darkling" and her life changes forever. Will her heart belong to the mysterious man who gave her this life, or is it her childhood constant that will earn that place?
"Is anyone else frantically reading S&B before the tv show comes out? 😂 " says @katiiemcdougall in her BookTok video. Yes, Katie, of course we read the books before the TV show. The contrary would be blasphemous!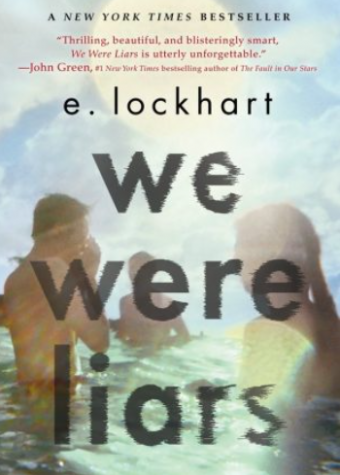 We Were Liars by E. Lockhart
Rating: 5/5
Dubbed "The Liars" by the Sinclair family, Gat Patil, Cadence Sinclair and her cousins, Mirren and Johnny, were a tight bunch. That is, until Summer Fifteen. This YA psychological thriller is filled with love, secrets and the elusive lives of the wealthy. But one thing is constant – the lies. What happened that summer on their family's island? A horrible accident, the fracturing of friendships… but why? And how?
As a fan of thrillers, I physically could not put this book down. The plot was gripping and ominous while expressing a deep sense of vulnerability. When you think you know the truth, it ends up just being another lie…
@alifeofliterature "If anyone asks you what happens at the end, just LIE 🌊"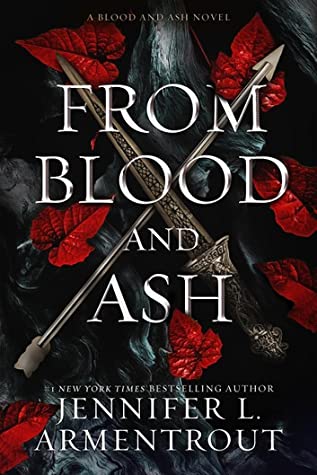 From Blood and Ash
by Jennifer L. Armentrout
Rating 3/5
The Maiden will Ascend, not that she has any choice in the matter. Until then, Poppy is in isolation, her identity and gift hidden. She has a responsibility to uphold, but her mind wanders to the devilishly handsome guard who must ensure her Ascension, Hawke. Perhaps she cannot help herself as he makes her truly feel and want more than her destiny deigns to provide. Politics, trust, and secrets rule the kingdom as threats loom over the Maiden. Will she persevere and protect the kingdom?
Not necessarily my cup of tea, but this novel is a must-read for all fans of the enemies to lovers trope.
"[You] don't understand, I'm OBSESSED," says @amelias.reading
BookTok changes as new books replace old ones, but this platform continues to encourage love for literature and the romanticization of reading. It provides writers, readers, and entertainers with a voice and representation on this globalized social media network.