Rapidly rising artist Layton Greene takes R&B to another level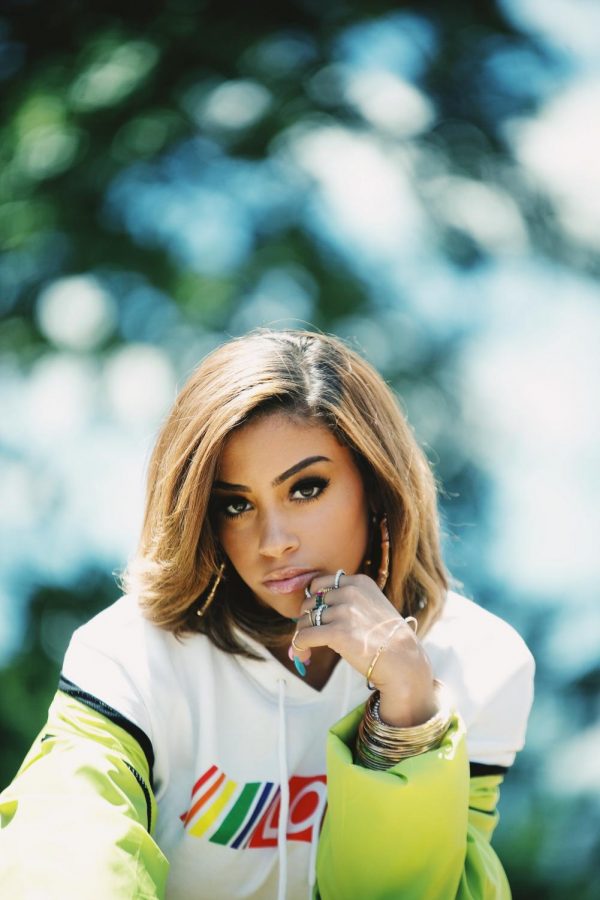 From a young girl with a secret talent to a now rapidly rising artist, Layton Greene has become one of the new sensations in R&B music. Growing up in St. Louis, Illinois, Greene discovered her talent of singing at only the age of seven by performing Keyshia Cole's song "Love" to her mother.
"My mom always wanted to be able to sing," Greene explains in an interview with MOXIE. "She just cried. She just prayed and prayed that she would have a kid that could be able to sing."
Greene was unrecognized before the discovery of her talent by most of the people around her. She was in the choir from middle school to high school and was virtually invisible the entire time. "My chorus teachers didn't know I could really sing. I never got a solo or anything like that."
Not only did she lack attention from her peers, but a few years later, she had auditioned for both the reality shows X-Factor and America's Got Talent. Despite her voice, both shows rejected her, but she remained unfazed. Greene comments, "Ever since I was a little girl, I knew I was going to be a professional singer. I knew I would be famous one day." That soon became a reality for the young artist.
In 2017, after remixing Kodak Black's "Roll in Peace" and going viral, producer G-Styles gave her the opportunity to record the extended version of the song. The "Roll in Peace Remix" gained over 3.5 million plays on SoundCloud in the first month and quickly jumped into the Top 15 of Billboard's Hot R&B Songs chart. Her remix caught the eyes of Quality Control's Pierre "Pee" Thomas and Kevin "Coach K" Lee, and she soon signed with them (Quality Control/Capitol Records) in February 2019. "The thing that I loved, is that they didn't want to change me," Layton explains. "They genuinely love me for who I am."
Used with permission by MOXIE.
Followed by her release of "Leave Em Alone" (ft. Lil Baby, City Girls and PnB Rock) in Spring 2019, Layton Greene started to express her struggles during childhood with her music. Her parents had always been strict and overprotective, and her life became more difficult when they had a divorce when she was only thirteen. Going in and out of homelessness and having to deal with a mother that struggles with bipolar disorder and drug addiction, it was hard for Greene to deal with what was going on around her. Her outlet of singing and songwriting, however, helped in ways people couldn't. "I always felt I was destined for this," she says. "I try to find the light in every situation."
Greene released "Tell Your Story" (EP), a seven-song effort free of collaborations, hoping that the "world can get to know who Layton Greene is." One of her songs included in the EP, "I Love You," depicts the struggle of a toxic relationship and being a "hopeless romantic" dependent on a man. "I get real vulnerable on it," she says. "I talk about things people don't really talk about anymore."
Despite all of Greene's lifelong struggles with family, she's living a life she always dreamed of having, with astonishing combined global streams of over 350 million and so much more music she's able to create. Showing the world her struggles with life has been a goal of Greene's for a long time and she comforts those who listen by letting them know they aren't alone. "It's okay not to be okay sometimes. It's okay to go through stuff," she says. "We're all human. Sometimes we forget that."
About the Contributor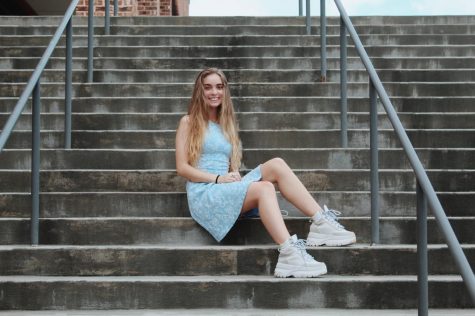 Brooke Eldridge, Opinions and Arts and Entertainment Editor
Brooke Eldridge is jumping into her senior year and is excited to work for
The Bird Feed
one last year as the Opinions and Arts and Entertainment editor. She indulges in helping others and animals and is all about spreading awareness of mental health. She has a high sense of fashion and loves coordinating her clothes by color. In her free time, Brooke enjoys watching any horror film she can find and listening to her favorite artist, Billie Eilish. Although she comes off as quiet and shy, talk to her and you'll be pleasantly surprised! She is known as a creative and loving friend. You can contact her on twitter
@BrookeEldridge7
or email
[email protected]