Disney+ reawakens everyone's inner child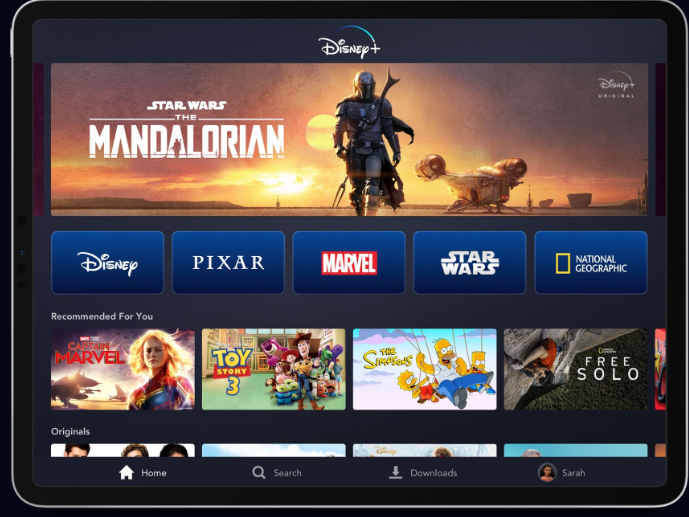 Simba accepts his position as the king of Africa; Peter Pan faces off with Captain Hook in a final showdown, and the Blue Fairy turns Pinocchio into a real boy. Students can see these iconic scenes play throughout their day, all thanks to Disney's new streaming service, Disney+. 
Disney+ is a streaming service that contains nearly 500 films ranging from old Disney classics such as Peter Pan or  Lion King to Disney channel originals including The Suite Life of Zach and Cody and That's So Raven, as well as other Disney-owned franchises like Pixar and Marvel. They also provide close to 7,500 tv show episodes. Since it's release on November 12th, Disney+ has already reached over 10 million subscribers. Although Netflix contains a larger amount of content, at a price of $6.99, Disney+ is now one of the toughest competitors in the streaming-service industry. 
Being a content creator in the film industry, Disney has an upper hand in producing high-quality movies and shows. Already, Disney+ includes original scripted series, High School Musical: The Musical: The Series and a Star Wars program, The Mandalorian. 
We love a good to-do list. And now we've just added to yours! Stream all the new episodes of your favorite #DisneyPlus Originals now! #NowOnDisneyPlus pic.twitter.com/3Uf0Y60WLF

— Disney+ (@disneyplus) November 22, 2019
Older Disney channel shows such as Hannah Montana, Wizards of Waverly Place, and Good Luck Charlie are popular among high school students as these classic evoke sentiment in teenagers around the U.S.
"It makes me happy because I get to go back to a feeling when I didn't have stress. As a kid, right after you get home from school, you'd sit down and you'd watch all these shows. You weren't stressed about homework. And even if you did have homework, you'd be doing your homework while watching these shows, having fun and listening to all these characters that made you smile. And now you get to re-watch all these shows with Disney+, bring back those memories once again," reminisced freshman Swapnika Guallapalli.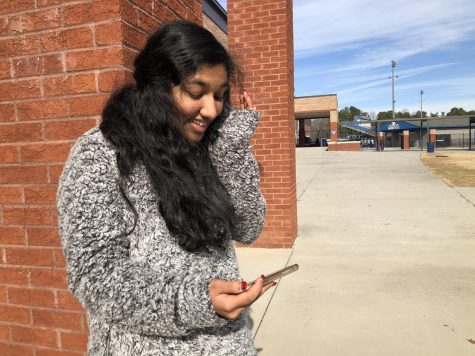 Due to its vast demographic containing toddlers and nostalgic adults, Disney+ appeals to a wide variety of customers, and Disney plans to release its streaming service to Eastern Europe, Latin America, and Southeastern Asia by the end of 2020.
As Disney+ rises in popularity, it reminds everyone of a time when they believed in the magic of true love and companionship as they replay their favorite fairytale stories. The future of the streaming service is looking bright as it is off to a booming start. Its subscribers are excited about what Disney+ has in store.
About the Contributor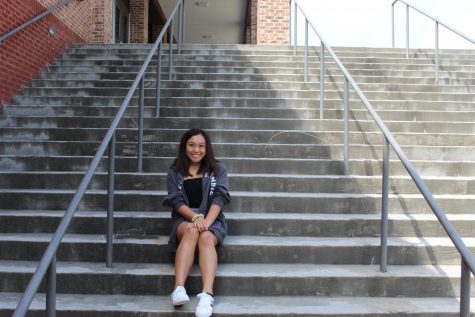 Maggie Craig, Features Editor
Maggie Craig is currently a sophomore at SFHS and is the features editor for
The Bird Feed
. If she isn't writing stories, you will find her jamming out on her guitar or ukulele. She is a performer at heart and is a member of the voice company at RISPA. Maggie loves musicals such as
Waitress
and
Miss Saigon
. In her spare time, she binge-watches anime and plays on her Nintendo Switch. Never hesitate to approach her and say hello because she loves meeting new people. You can contact her through her email @
[email protected]
or through her Twitter @
Smrcraig108
.