The Crüe returns
After four years, Mötley Crüe is finally returning to performances. In the past, the metal quartet signed an unprecedented cessation of touring contract after revealing their final tour. The band was a metal monster in the eighties and early nineties but diehard crüeheads remained for the entirety of the band's life.
Mötley Crüe is an American heavy metal band consisting of lead singer Vince Neil, renowned drummer Tommy Lee, guitarist Mick Mars, and famous bassist Nikki Sixx. The heavy metal band wrote famous pop-metal songs such as "Dr. Feelgood," "Kickstart My Heart," and the metal ballad "Home Sweet Home." Crüe's signing of the contract ended 35 years of live performances.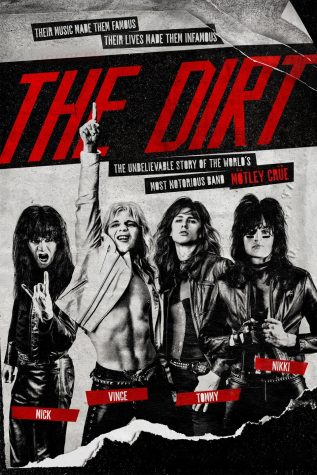 On November 18th, the band posted a video to YouTube showing their famous contract being blown to pieces. Narrated by Machine Gun Kelly, who played Tommy Lee in the Netflix documentary The Dirt, the video announces the Crüe's return.
Kelly says in the video, "If they were to ever to stand on stage together again, that contract would have to be destroyed. Well, destruction has never been an issue for Mötley Crüe." On cue, the room explodes leaving the document destroyed and Crüe announces their return.
Recently, Mötley Crüe has gained new fans from The Dirt and they have not been quiet about wanting to see Crüe live again. Diehard crüeheads and new fans alike have posted to Twitter asking to go back in time and watch the Crüe perform live.
The band is asking fans to sign up for more information on their website. 
The Crüe is returning from their previously believed end. They have announced a reunion tour with fellow metal giants Def Leppard and Poison. The tour is a stadium tour across the nation, beginning in 2020. Fans of all three bands are wildly excited for the return of Mötley Crüe. Fans on instagram are commenting hearts and telling each other that they "have to go!" The Crüe is officially back.