The hype of app sensation: TikTok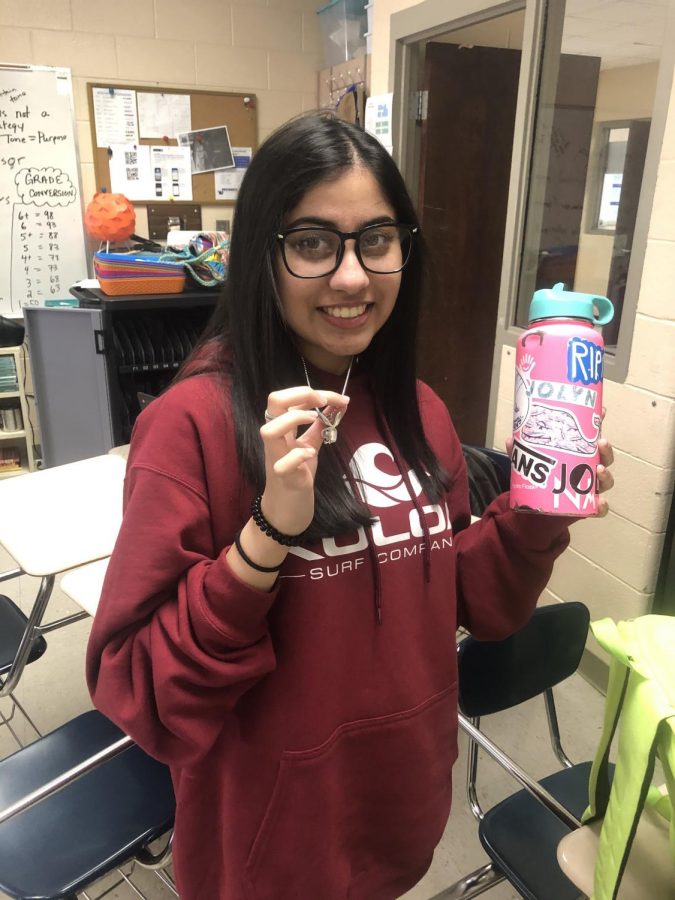 In November of 2017, a Chinese company called ByteDance obtained the app Musical.ly. Rebranded as "TikTok," students and adults alike populated the app and began a new era of lip-sync and dance videos. Musical.ly was popular back in 2014, when students who now attend high school were still in middle school. When Musical.ly debuted, the number of accounts and users grew dramatically, becoming a huge success. Musical.ly was all about young kids and videos that could entertain them; influencers who made fast-paced lip-syncing videos and cheesy comedy clips grew in popularity.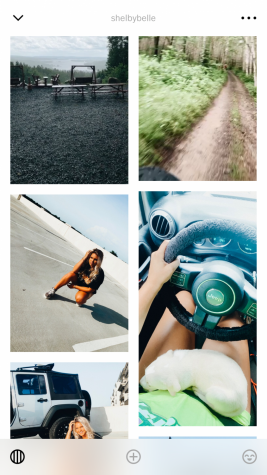 With a new age, TikTok expanded the video content possibilities for influencers and users: where Musical.ly was quick, and silly lipsyncing videos, TikTok is all about talent. TikTok created unforgettable trends that are present here at South Forsyth High School, with students dressing up as "e-girls," "e-boys" and "VSCO girls." The app has had an enormous and widely recognized influence on high schoolers. With the population of TikTok users being mostly teenagers, TikTok made it easy for common people to grow fame through their content, whether that includes singing, comedy, dancing, or even just having good looks. TikTok is a great outlet for novice influencers who want an easy start at a potential career opportunity.
Exposed to the popularity of TikTok, students at South Forsyth are greatly involved in the app. Shelby McCrum, a junior at South, explains that she got into TikTok because all her friends made them and found them funny. Based on comedy, TikTok revolves more around the passions and interests of teenagers. Not only do adolescents watch the content, but they also enjoy making it and having a good laugh with friends.
"I love the funny content people create," McCrum explained, "I was also very surprised when some of my videos blew up. I think they did just because there are a lot of younger kids on the app that think what I post is interesting."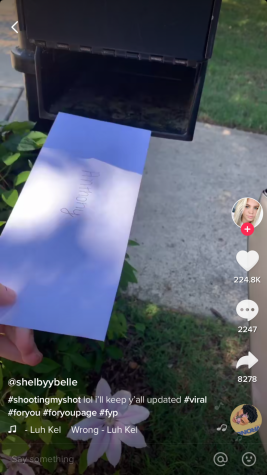 TikTok, still being a worldwide sensation, was the most downloaded app back in September of 2019, with over 60 million new users, which shows just how popular TikTok really is. With so many users and new content being posted constantly, TikTok is one of the biggest sources of entertainment for millions of people. It has taken the student body at South by storm. In every corner of the school during Flex time, in classrooms during down time, in hallways between classes, and in the lunchroom, students can be observed making TikTok videos. Many teenagers' consider TikTok as their favorite app to use, because of its ease in creation and its ability to bring friends and family closer. Giving opportunities to everyone, it intrigues everyone who comes across it!
About the Contributor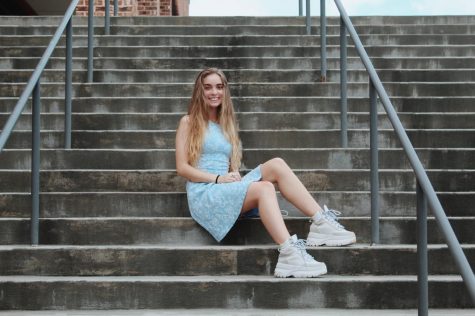 Brooke Eldridge, Opinions and Arts and Entertainment Editor
Brooke Eldridge is jumping into her senior year and is excited to work for
The Bird Feed
one last year as the Opinions and Arts and Entertainment editor. She indulges in helping others and animals and is all about spreading awareness of mental health. She has a high sense of fashion and loves coordinating her clothes by color. In her free time, Brooke enjoys watching any horror film she can find and listening to her favorite artist, Billie Eilish. Although she comes off as quiet and shy, talk to her and you'll be pleasantly surprised! She is known as a creative and loving friend. You can contact her on twitter
@BrookeEldridge7
or email
[email protected]