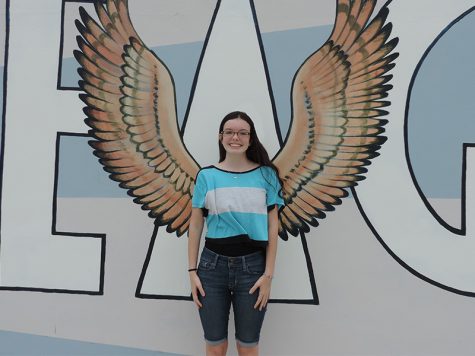 Sierra Wamsley is a sophomore and is on The Bird Feed staff for the second year. When she is not working hard on her school studies, you can find Sierra splashing in the pool or writing a new story. She will be joining the the South Forsyth Swim and Dive Team for the second year in October. Whenever you run into her, she'll always have a smile on her face and a positive attitude. Sierra spends the majority of her free time engaged in music whether it be the Piano or Violin or choral music. She enjoys jamming out to pop music with her brothers in the car on weekdays. One item that has always been on her bucket list for the future is visiting Greenland.
You can reach Sierra on Twitter at
@wamsley_sierra
 or email her at sierrawamsleythebirdfeed.com.
Sierra Wamsley, Staff Writer
May 17, 2018

Dorm room decorating made easy

(Story)

Apr 07, 2018

Point-counterpoint: Promposals, the next big thing

(Story)

Mar 12, 2018

The true meaning behind St. Patrick's Day

(Story)

Feb 13, 2018

5 easy tips to babysitting

(Story)

Jan 31, 2018

Athletes face the bitter cold as they prepare for the winter Olympic Games

(Story)

Jan 22, 2018

North Georgia Snow Day

(Media)

Jan 11, 2018

Finding the keys to success through the X-Factor

(Story)

Dec 20, 2017

Hunchback takes the stage

(Story)

Dec 15, 2017

14 Things to do this Christmas break in Atlanta

(Story)

Dec 04, 2017

Point counterpoint: Studying to the sound of music

(Story)

Nov 15, 2017

Safe places with Mrs. Reid

(Story)

Oct 27, 2017

Fall fun with family and friends

(Story)

Oct 04, 2017

Safe places with Mr. Reynolds

(Story)

Sep 19, 2017

Safe places with Ms. Peace

(Story)