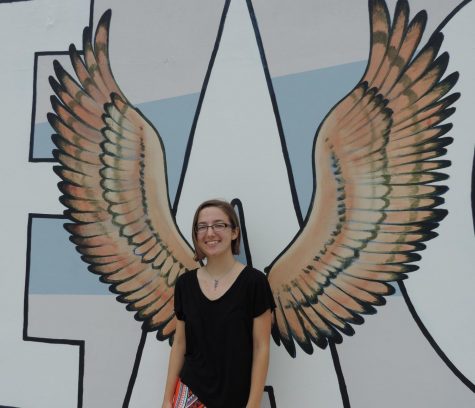 Lauren Holiday is a junior in high school but a sophomore to
The Bird Feed
team. She is an uprising artist with a plan to find herself within an animating career. In the past, she has participated in the Creative Writing club, Beta club, and Spanish Honors National Society. Her favorite genres of stories range from adventure, action, horror, fantasy, and romance. You can find her up late on weekends watching shows like
Chopped
,
Impractical Jokers
, any anime, and the latest episodes of her favorite online animators. She appreciates all forms of art from dancing to video games, though her personal favorites are music and animation. She sees herself as a very accepting and an uncommon individual, but at times she will draw the line for what is not acceptable. Ultimately, she hopes to make an impact on the school through introducing new perspectives while she's a part of journalism.
Contact Lauren with the email
[email protected]
or look at my storify
holidaylauren
.
Lauren Holiday, Features Section Editor
May 14, 2018

Transformers 2007 Movie Review

(Story)

Apr 08, 2018

For those of us who don't go to prom

(Story)

Mar 20, 2018

South Forsyth goes bass fishing with Scott Morlanne

(Story)

Jan 29, 2018

The Ice Complex Keeps Winter Year-round

(Story)

Jan 11, 2018

FOCO Cure fights to end childhood leukemia

(Story)

Nov 08, 2017

History of Red Ribbon Week

(Story)

Oct 31, 2017

Depression: What is the solution?

(Media)

Oct 16, 2017

Why Christmas arrives earlier every year

(Story)

Oct 10, 2017

Honey takes Homecoming

(Story)

Sep 22, 2017

Personalized learning embraced by the social studies department

(Story/Media)

Sep 13, 2017

Are antidepressants the solution?

(Media)