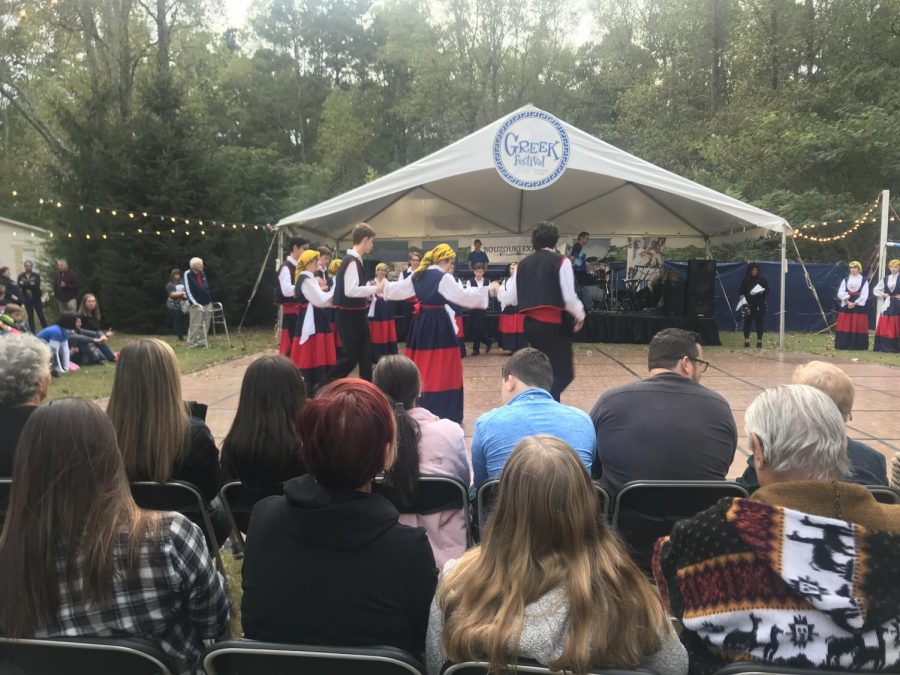 Sierra Wamsley
Polished jewelry varying from tent to tent lays out in the open with a shopkeeper lurking near. The mysterious smells of homemade gyros and baklava drifting fill the air. One step off the bus and the mix of aromas and music causes one to feel the urge to shout "Opa!" and dance the Zorba. 
From October 18th to 20th, Saints Raphael, Nicholas & Irene Greek Orthodox Church hosts a festival filled with dance, music, jewelry, savory food, and other elements showcasing Greek culture. Festival-goers can park at two different locations, The Shops at Kelly Mill and 3445 Bethelview Rd, and buses drive attenders to and from the church.  
The festival this year sold staple Greek cuisine including gyros, baklava, spanakopita, meze plate, and much more. A popular dessert was the baklava sundae: baklava and ice cream topped with a drizzle of chocolate syrup. As visitors sat down to eat, music and dancing entertained them. After Greek dancers showcased their moves, they invited people in the crowd to join them.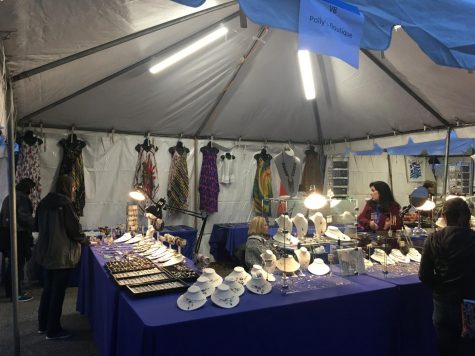 Many students from South came and participated in the festival. Whether it be by joining in dances or enjoying the foods, participants found the culture inviting.
"Last year I went for the first time and this year I went again. The whole thing is really fun. There's a lot of original foods and the dancing is really fun to watch and participate in," senior Addison Ambrose said, "All the people there were really welcoming and excited for us to be there."
This annual festival is the largest ethnic celebration in Cumming, Georgia and showcases the rich culture of Greece. The annual Greek festival is one of the many events that the represent the diversity present in Forsyth county.