Turf management maintains an important role in society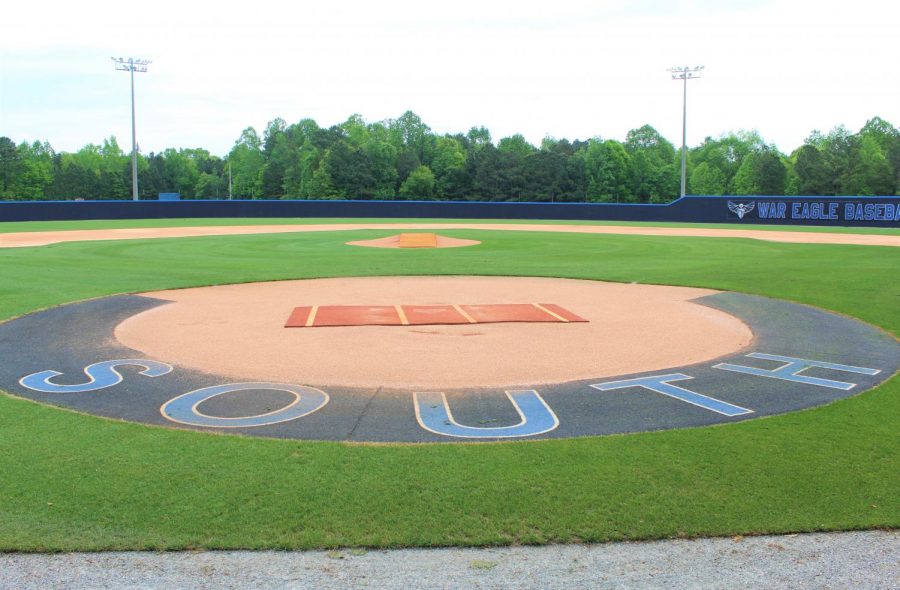 For the past ten years, South's head baseball coach, Coach Bayer, has worked to maintain the school's athletic facilities, diligently making sure they are ready for each and every sporting event. Coach Bayer, along with Mr. Pileggi, created a new class that will target the students in the school who have interest in working outside and striving to have a career in golf course management or sports turf management. Students at South express their interest in lawn care and landscaping. Many of them have started their own lawn care businesses and it has grown throughout the years into something bigger than just a neighborhood helper.
"We have a couple of students in the school right now that do their own landscaping business on the side," Bayer states. "They are so big as juniors and seniors that they had to become registered because they are doing so much work. It really hits home to them and I am very excited about it."
This class is brand new to both South and the county. South Forsyth High School is the only school in the county who has put this new class into place. Being in the CTAE pathway, this class will open the door to any students in the county; whether they are from North, Lambert, or Denmark. This class will also provide many opportunities for college scholarships. UGA has a great turf management program and South hopes to be able to partner with them and provide scholarships to students from South.
Coach Bayer will design this year-long class to cater to the interests of students in the class. They hope to work with the students and get them to interact and learn about turf management in a new way, outside of the normal classwork and worksheets.
"My whole game plan is to really build it around what their interests are and go from there. We have a lot of freedom for the school and the school district, which is great" commented Coach Bayer.
Though it focuses on work done outside, there will be times when students will be in the classroom. Students will take some written exams identifying tools and basic procedures. Projects and other assignments may be physical performances and maintaining parts of the campus. The school is looking into adding a small greenhouse on campus to practice maintenance and learn about the types of grass and plants. Projects, like painting the fields and getting equipment set out on game days, will be assignments to accommodate students interested in sports turf management, as opposed to landscaping and golf course management.
"We even explored the possibility of doing a unit that is going to be tying in with culinary. So kind of a farm to table sort of thing," says Coach Bayer.
Towards the end of the year, there will be competition opportunities in central and south Georgia. These competitions will test students skills with developing, reseeding, and maintaining sports turf.
In response to community service, Coach Bayer said, "We have talked about getting involved with Sharon Springs or Joint Venture. We want to stay in South district; at the parks that would directly relate to our students and families."
This class will provide new opportunities for students with interests outside of business or marketing.
About the Contributors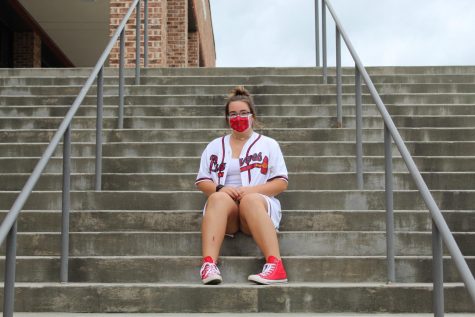 Kayleigh Emberton, Senior Editor
Kayleigh Emberton is the Senior Editor of the BirdFeed. Kayleigh is in her fourth year of journalism and could not be more excited. Kayleigh loves sports, especially baseball and football. Kayleigh is a die-hard fan of the Atlanta Braves and Indianapolis Colts. She loves the beach, camping, hiking, and other outdoor activities. When she isn't outside, she is listening to music and dancing around the house. Kayleigh loves the feeling of adrenaline, so she enjoys action and horror movies; but every once in a while, a Disney movie really sets the mood. Her love for action, adventure, and helping people, sets her on the path of becoming a K-9 cop. You can contact her via twitter
@KayBirdFeed
or her email
[email protected]
.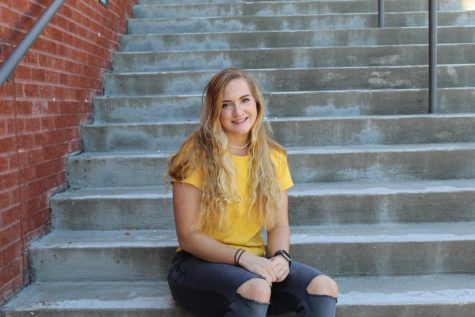 Sadie Rawlings, Co-associate Editor
Sadie Rawlings is a junior and a co-associate editor of
The Bird Feed
staff
this year as she was formerly the online editor. She usually spends her free time in the gym where she prepares for upcoming CrossFit competitions. In addition to writing for the Bird Feed, she runs her own lifestyle blog called
Sadie's Ways
. Most people would describe Sadie as dedicated, bold, and organized; it's her goal to do everything to her best ability and to take challenges head-on.
Feel free to contact her at
@SadieRBirdFeed
or
[email protected]