"Bury a Friend" is the new hit by Billie Eilish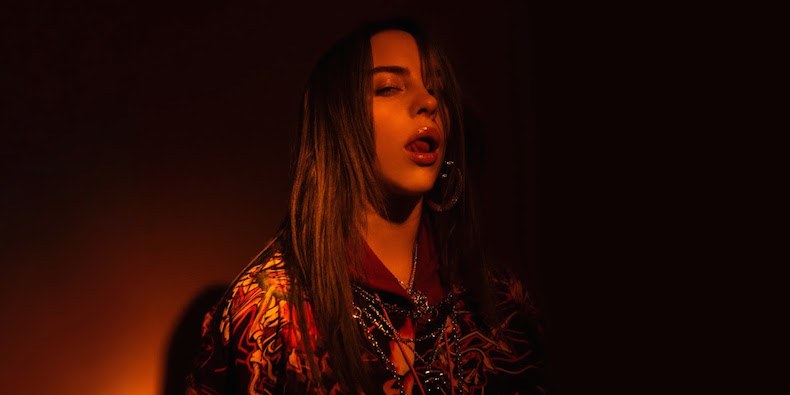 The rise of alternative music is bringing once-small creators to the top, one of them including 17-year old Billie Eilish. In 2017, Billie did an interview with Vanity Fair, asking her basic questions about her music and what her biggest shows were, etc. Exactly one year later, they brought Billie back for the same interview in 2018. In just one year, Billie Eilish´s Instagram grew from 257,000 followers to 6,300,000 followers. Now, in 2019, her follower count is up to 14,300,000. The amount of fame Billie gained made her overwhelmed because she is just a teenager who loved music.
From this information, Billie began working hard to produce music for the millions of fans she has. Since her release of songs such as "when the party's over" and "you should see me in a crown," people have been craving her songs. The lyrics seem to relate to people, and that´s why her music has been listened to around the world.
Not only has Billie been a huge hit on Instagram, but every time a song is released by her, Spotify and Apple Music put it out to the world that she´s made something. Her songs "come out and play" and "WHEN I WAS OLDER" were featured in Apple Music commercials and even an Oscar-winning movie, Roma. Her success has not only impacted her career but changed her as well.
Billie Eilish is known to struggle with depression and anxiety, and the fame she's been receiving often increases her negative emotions. Due to this, she manages her emotions through her songwriting and singing. When creating lyrics, she collaborates with her talented brother, Finneas O´Connell, and they work together to create and produce beautifully made songs.
Her latest release, "bury a friend" (a part of her new album "WHEN WE ALL FALL ASLEEP, WHERE DO WE GO?" coming out on March 21st), has been watched worldwide and broadcasted throughout major cities by major music companies (Apple Music, Spotify, Pandora, etc.). Many people are talking about how this song she created was very different from anything she´s ever released before, especially the music video that goes along with it.
Acting as a creepy monster under a bed, she gives viewers a look into what the monster thinks when trying to scare someone. This also has a deeper meaning, representing how Billie's depression may sometimes conquer her life, and she doesn't understand why her demons "want her".
The video also showed disturbing exorcist and possessed shots of Billie "floating" and having her back stabbed by syringes. There's been controversy based on her lyrics "I wanna end me," and how some say it's a bad influence on kids who look up to Billie. However, it's Eilish's most successful song so far, hitting the charts and being listened to by other big artists.
About the Writer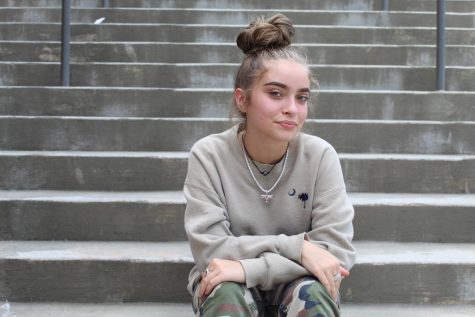 Brooke Eldridge, Arts and Entertainment Editor
Brooke Eldridge is jumping into her junior year and is excited to work for
The Bird Feed
a third year. She indulges in helping others and is interested in helping animals and is all about spreading awareness of mental health. She has a high sense of fashion and loves coordinating her clothes by color. In her free time, Brooke enjoys watching any horror film she can find and listening to her favorite artist, Billie Eilish. Although she comes off as quiet and shy, talk to her and you'll be pleasantly surprised! She is known as a creative and loving friend. You can contact her on twitter
@BrookeEldridge7
or email
[email protected]