Broken Lead: Beginning the journey
Hang on for a minute...we're trying to find some more stories you might like.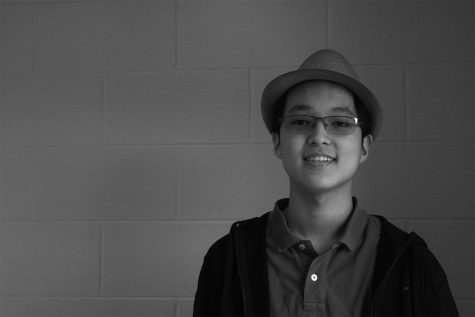 More stories from Elijah Cho
Many writers – including myself – tend to picture the image of their writing process in their mind: a confident look on their face, a sharpened pencil smoothly sliding across paper, and the mind overflowing with ideas and inspiration. However, this is what ends up happening more often than not: a black expression sits across my face, my pencil in my hand stabs into the paper, and my head completely devoid of anything colorful or interesting. Beginning the journey of a writer is no easy task. However, aspiring writers need not worry; there is always a way past the intimidatingly blank sheet of paper.
One of the biggest obstacles for many writers is gaining sparks of inspiration and simply following through with them. I thoroughly struggle with this as well. I try to jot down one sentence of a story but immediately decide to scrap the whole idea.  The story either wasn't original enough for me or it felt too generic of a plot. "Today probably isn't the best day to write, my mind can't process anything." These are thoughts that eventually cross my mind. The process repeats the next day, and the next, and the next. However, the most crucial aspect of writing is to not to give up. Remember that there are no boundaries to imagination and that any idea can make a great piece of writing. I advise to take a piece of paper and give yourself permission to write anything. Even if the result seems worthless, letting one's mind pour out completely can be one of the best ways to find inspiration.
"There are no such things as bad ideas," junior Sydney Barrilleaux says. "If you can get it on a piece of paper and put your own spin on it and make something amazing, no one can look at you and say, 'That was a bad idea.'"
However, whether they have inspiration for stories or not, one issue that almost everyone struggles with is grammar. Believe it or not, but this is a problem even for people who are passionate about writing. For me, there would be times when I would be crazily writing; working on what I believed to be my greatest ideas to date. I would then give it to my mother for her opinion. She would shortly return it to me, saying that she couldn't get past the first paragraph without seeing a dozen grammar mistakes. If needed, it's always a good idea to try to ask close friends or family for support as well. I know I wouldn't have come this far if it wasn't for my family.
"You should find someone to partner up with to push you to finish your story," says junior Anvita Nagireddi. "For example, if you set a deadline for yourself, they can help keep you in check."
One important detail when it comes to improving grammar skills; Aim to simplify fancy descriptions. I know that many people, myself included, tend to add unnecessary "fluff" within their writing to make it seem more professional. But honestly, it has the opposite effect. It ends up causing their work to seem unprofessional, as well as causing the author to seem immature as a writer. The most important advice I can give is to read a lot. The key to understanding almost all concepts of writing is to read as much as one can. This goes for inspiration as well as grammar. However, simply reading the book required by language arts will barely cover the large spectrum of writing styles the literary world offers. I would recommend reading more of the classic genre for great results such as these.
"If you don't have time to read, you don't have the time or the tools to write," well-known author Stephen King claims. "Simple as that."
When it comes to writing, a big topic worth talking about would be school essays and exams. There are countless high-school students who dislike the timed written responses in tests and final essays at the end of the year. It is unnecessary to become an author to pass these written exams, since anyone can improve their writing skills to pass them. It is not an impossible task. Difficult? Perhaps, but not impossible, as long as the right amount of time and effort is put in. Even though not all students are meant to pursue writing, it is good to keep an open mind; since it may become something enjoyable. I personally became interested in writing seriously when I read a book titled Spilling Ink by Anne Mazer and Ellen Potter. Even though I had no interest to write for fun at that time, I instantly became hooked. I highly recommend it to anyone, even for those not interested in writing. It can be checked out here.
Honestly, even as I am writing this right now, I'm still struggling with the writer's journey as if I had just started it yesterday. However, for those who are going through the same situation, there is no need to become discouraged. Patience is a virtue. Good writing can come from a lot of not-so-good writing. 

About the Contributor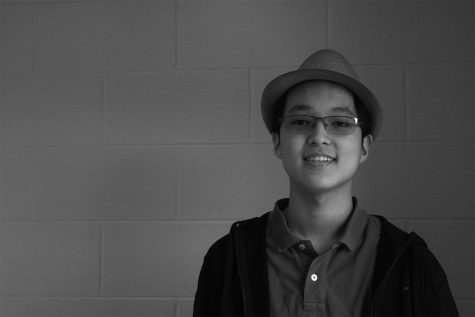 Elijah Cho, Opinions Section Editor
Elijah Cho is a sophomore in South Forsyth High School and is very grateful to be able to be in the Journalism group once again. Despite deciding to fully focus on academics instead of joining marching band this year, he's still doing his best to push through the difficult classes in his second year like AP World History. He loves to write short stories in his free time while listening to video game and anime soundtracks like Professor Layton or Undertale (when he's not too busy obsessing over character design or plot development). Either that, or you'll simply find him watching Psych, Youtube, or anime. As you can probably already tell, he's an enthusiast for music of many kinds, whether he's listening to 80's music, metal, classical, or playing the piano or trumpet. As this is his second year of high school, he hopes to be able to have more new experiences including Mock Trial. Although this is his first year in Journalism as the Opinion Sections Editor, he hopes he will be able to write many good Opinion articles and be a good contribute to the team and its newcomers. Check him out on Twitter
@TheCho_senOne
or contact him at
[email protected]
.