The Little Mermaid makes a splash
Hang on for a minute...we're trying to find some more stories you might like.
Troupe 5362 roused laughter from the audience during its performance of "The Little Mermaid Jr", a show based on the novel by Hans Christian Andersen and the Disney movie adaptation. Those who had grown up watching the 1989 movie were surprised to experience more scenes, songs, and dance numbers from this show. The troupe had been preparing for their performances since December; the show took place during the last week of January.
The musical begins as Prince Eric, Grimsby, and the captain and crew sail home on a ship in time to celebrate Eric's 18th birthday. Grimsby, Prince Eric's servant and confidant, had promised Eric's parents that he would find their son a princess to wed by his birthday. Eric, on the other hand, is not keen about the idea of marriage. He has a passion for sailing, something most princesses would not enjoy. Ariel is a mermaid and the daughter of King Triton who has a fascination with human things. One day, Ariel and her fish friend Flounder come upon Eric's ship. Ariel is mesmerized at the sight of Eric, and she wishes she could talk to him. A storm quickly approaches, and Eric falls overboard. Ariel saves Eric and swims his unconscious body to shore, swimming away just before he wakes up. Desperate to win Eric's heart, Ariel makes a deal with the sea witch, Ursula, who says she must kiss Prince Eric in three days, or she will become Ursula's prisoner forever. Ariel begins her adventure to win the heart of Eric, all the while learning how to be a human.
The cast of the show performed for elementary school children for several days before they released it to the public. The children enjoyed watching their favorite movie come to life, and many sang along. Students shared roles in order to offer every participant the opportunity to perform the lead. Sophomore Spencer Polk, who played Eric on Thursday, said that there was a lot of work involved, but enjoyed playing the lead. "My favorite part was the song. I like where (Eric) is coming from. The song (One Step Closer) is about how much he cares for other people."
Sarah Jones, a sophomore, played Scuttle the seagull, and said she prepared by "memorizing all of (her) lines and doing a lot of scene work in class and at rehearsal."
Jones' favorite part about being in the show was singing "Positoovity", because she was able to do a tap-dance number.
The show had many other powerful songs, most of which the audience recognized from the movie. Viewers were shocked after they learned that one of the actresses who portrayed Ariel was a Freshman. Many commented about how powerful her singing voice was. Kailey Souder, a Freshman who has been in drama for about six years, had a lot of fun playing her favorite character, Ariel. Her and the other Ariels (Sophomores Delaney Steiger and Kat Smith) were able to bond and become good friends during the production. The actors didn't have to be a lead character in order to have fun, though. Brett Daise, a senior, played as an extra, including a sailor, merfolk, and a turtle. He enjoyed being in a show with his friends. Seth Atkins, one of his friends, was another turtle in the "Kiss The Girl" scene. His unexpected dance moves entertained the audience.
The show was an enormous success, and the drama department is already preparing for their next show, "Peter and the Starcatcher", which is set to take place in March. "Zombie Prom" and "The Wedding Singer" will be coming to the stage later in the school year. Students are anxiously awaiting all of these shows after experiencing "The Little Mermaid" and its lightheartedness, humor, and lively songs.

About the Contributor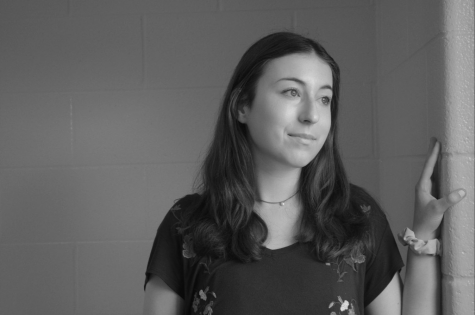 Alyssa Freyman, Editor-in-chief
Alyssa Freyman is a senior and is joining the journalism staff for her third year. You can usually catch her at a local bookstore or coffee shop, getting her caffeine fix. In her spare time, she enjoys jamming out to Coldplay and 70's and 80's rock or watching Netflix. Her latest binge-watch is That 70's Show, and she is currently re-watching Parks and Rec. She believes that Disney movies are always a good idea. Alyssa is currently a member of DECA, National Honors Society (NHS), National English...