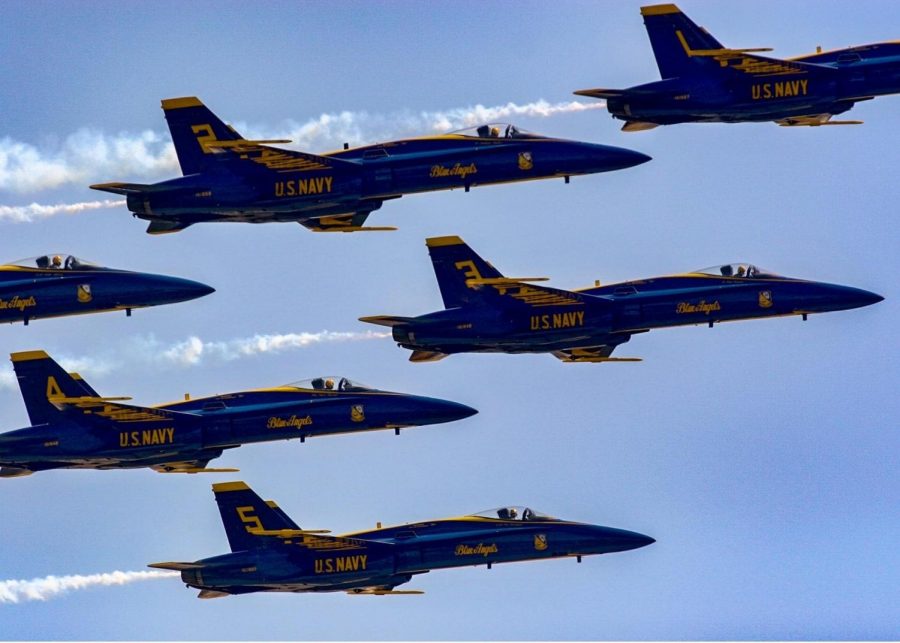 Chris Savas
This past Saturday, May 2nd, the US Navy Blue Angels and Air Force Thunderbirds flew over Atlanta to show support to the healthcare workers during the Covid-19 pandemic. The military has started doing flyovers of major American cities to honor healthcare worker during the epidemic. The Thunderbirds and Blue Angles have flown over Boston, Atlanta, and New York CIty with Miami and Jacksonville scheduled. 
These two demonstration squadrons are extremely skilled flying in tight formation at up to 700 mph. Many times the pilots fly merely 18 inches away from another. They will even take tight turns in these formations staying close together.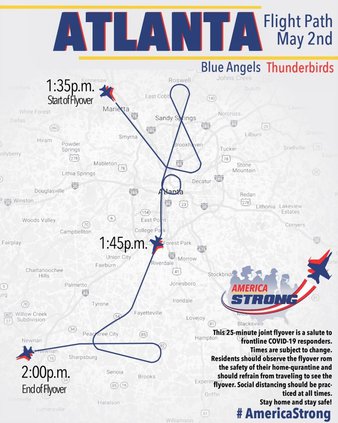 The flyovers are part of Operation America Strong, a military operation showing support to those essential workers fighting the Covid-19 crisis. The White House and President Trump confirmed that flyovers will be continuing over the next few weeks honoring those on the frontlines against the virus. 
The Atlanta flyover lasted 25 minutes starting at 1:35 PM and ending at 2:00 PM. The planes started their flyover in Marietta circled around Roswell and turned towards metro Atlanta looping around the city and then exiting to the southwest of the city.