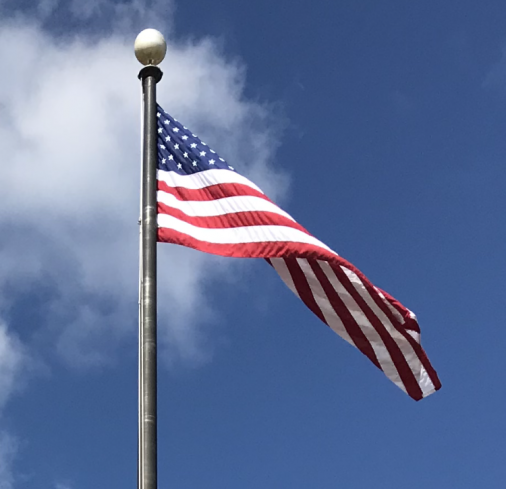 Kayleigh Emberton
Kneeling during the anthem. Disrespectful, unpatriotic, and ignorant are all words that can be attributed to the actions that date back to the 2016 football season. Colin Kapernick, who is currently a free agent but previously played as a quarterback for the San Francisco 49ers, ignited the firestorm over the national anthem and race. 
Kapernick initiated the anthem trend in 2016 when he remained seated during the national anthem to protest police violence and social injustice. He was understandably unsettled by the recent police brutality cases in both the United States and around the world. His decision to sit during the anthem was an impudent move on his part. He wants to protest, and that is very honorable of him, but the way he pursued this avenue was inappropriate. This act implies direct disrespect to soldiers.  These men and women have fought to protect our county and in doing so, Kapernick has been able to play as a professional athlete and make 11.9 million dollars during the last fiscal year, despite being a poor player at times. Kapernick did donate 1 million dollars to various charities and that is respectable, however his previous actions on the field were immature. As the season progressed, Kapernick began to kneel during the anthem which is arguably more respectful than the alternative. In my opinion, kneeling is not as divisive as sitting.
Anthem protests continued and spread to high schools, colleges, and child's' athletics. Then, at the start of the 2017 season, President Trump tweeted about how NFL owners should fire any player who is going to kneel during the National Anthem. This started a negative chain of events involving the Pittsburg Steelers. The entire team left the filed and sat in the locker room during the anthem, with the exception of Alejandro Villanueva, the team's left tackle. He was a war veteran who stood, hand over heart, during the anthem despite his team's protests. Many teams followed, and decided to sit in their respective  locker rooms, locking arms, kneeling, and raising fists. This is scene has been repeated throughout the league. Roger Goodell, the NFL Commissioner, met with teams to discuss this polarizing issue. The rule which states that players should stand will not be amended so that they must stand, the commissioner concluded after the meeting.
Everyone has a right to protest, and they should protest their beliefs. That is what America is about. However, the way the NFL teams and players went about it was as if they were protesting America. The athleticism of players in the sport is impressive. I love gathering around on Sundays, Mondays, and Thursdays to watch the games with my family. But the recent disrespect shown to the soldiers of our country has made the joy of watching the sport less attractive. Stop protesting America. There are more appropriate ways to protest injustice.